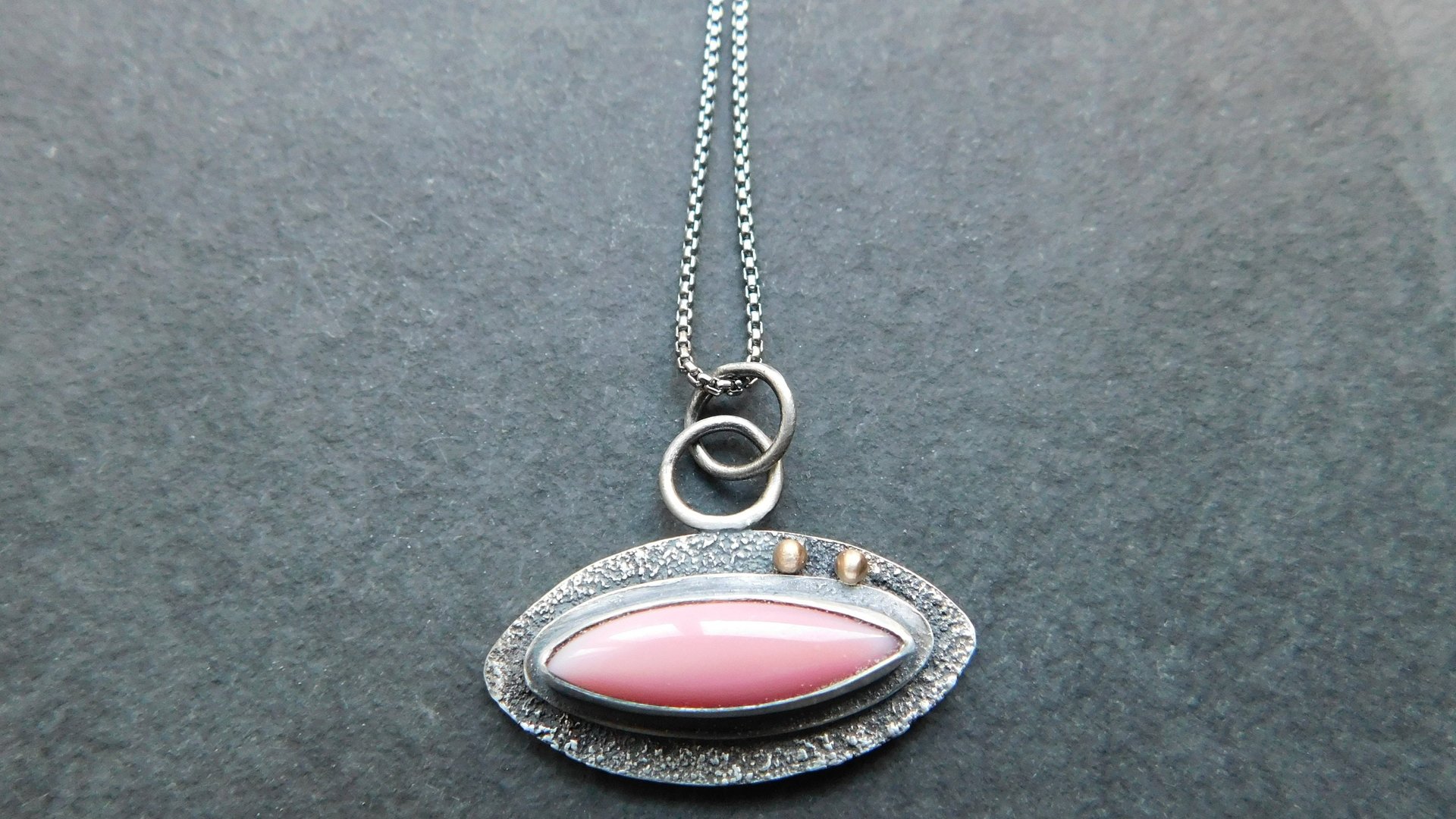 Pink Conch Shell Textured Sterling Silver Everyday Pendant Necklace
This pendant was hand fabricated from sterling silver sheet metal. It features a small pink conch shell stone, bezel set in fine silver. The stone is set length wise, instead of the typical vertical position. The setting is layered, with a bottom layer that is textured with fused silver dust. Silver dust is the tiny particles of silver that you get when sawing or filing sterling silver sheet and wire. Two tiny 14k gold ball accents are off center on the textured layer because symmetry is boring. The metal was oxidized. Hung from a delicate, oxidized sterling silver box chain.

The pendant is 1" in length and 1.25" in width. The chain is 1.2 mm in width and 18" in length.