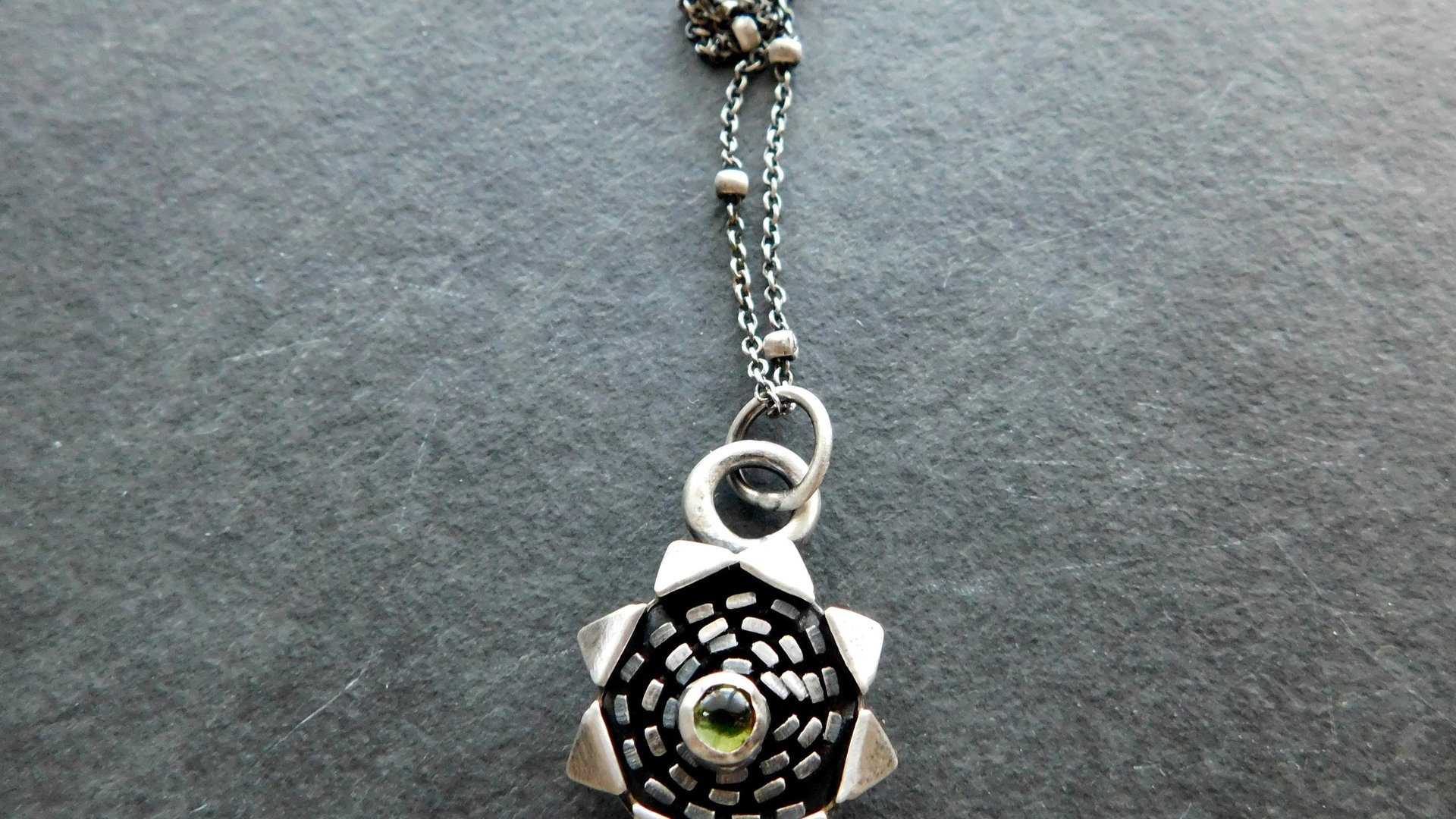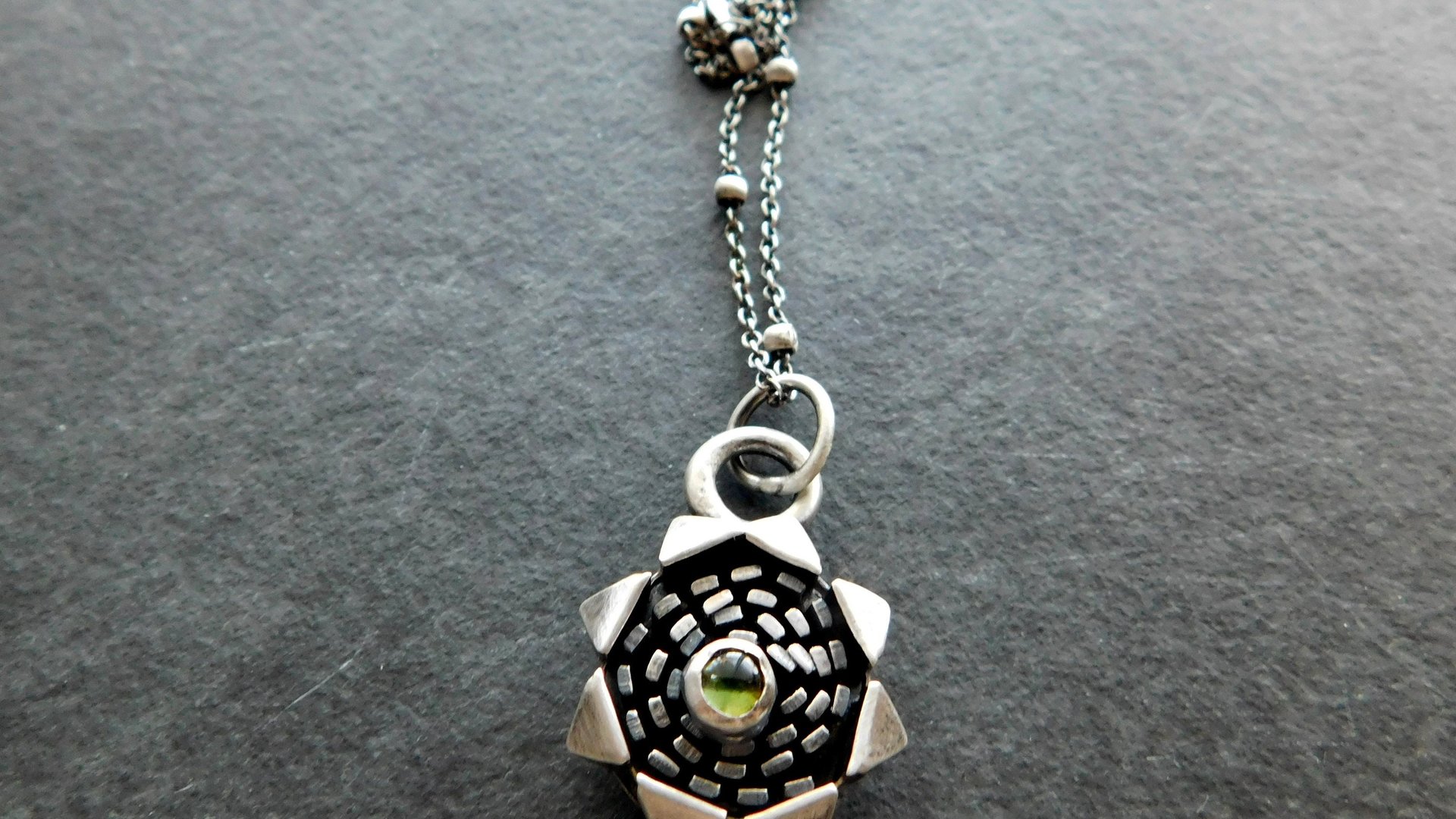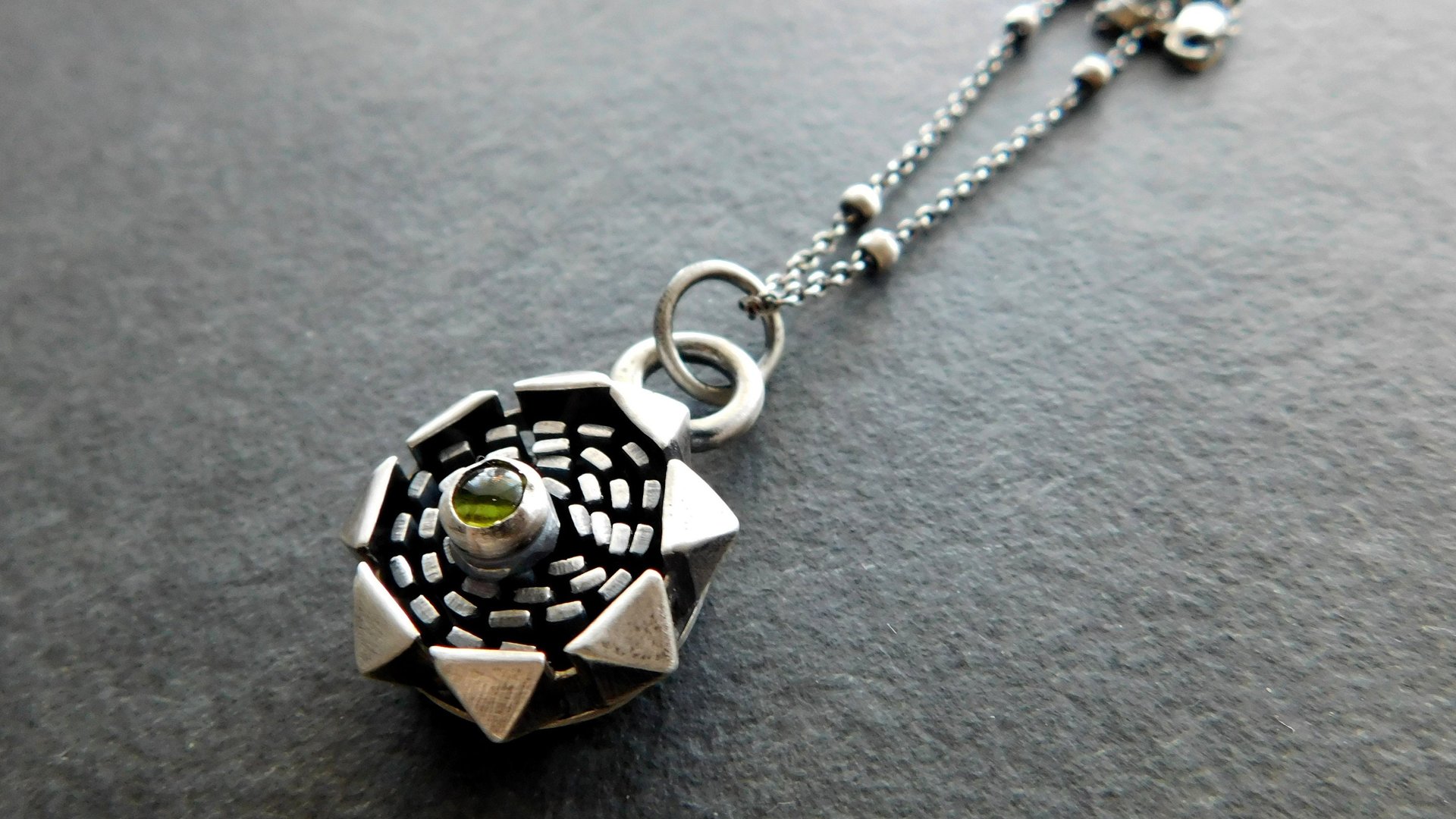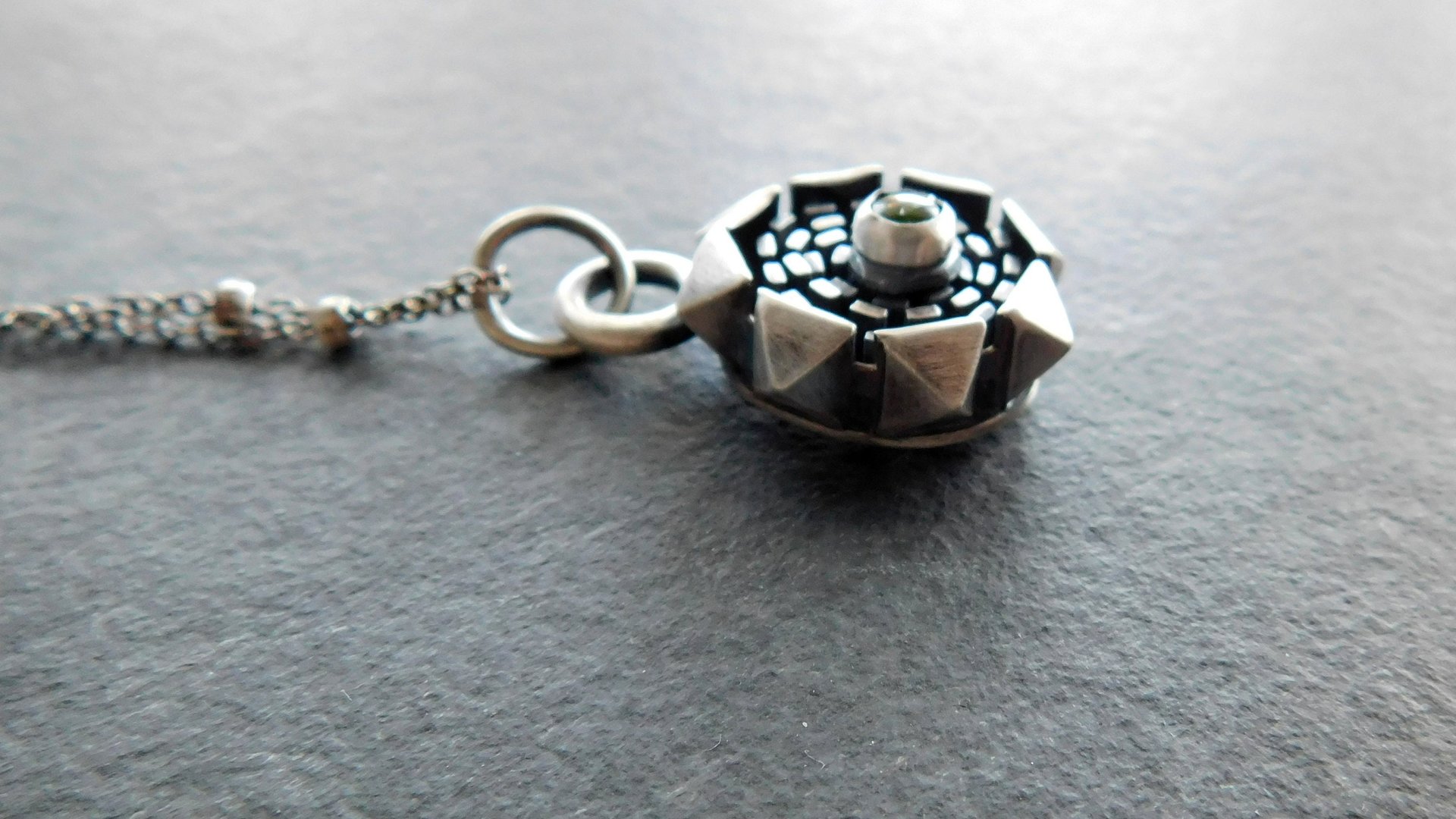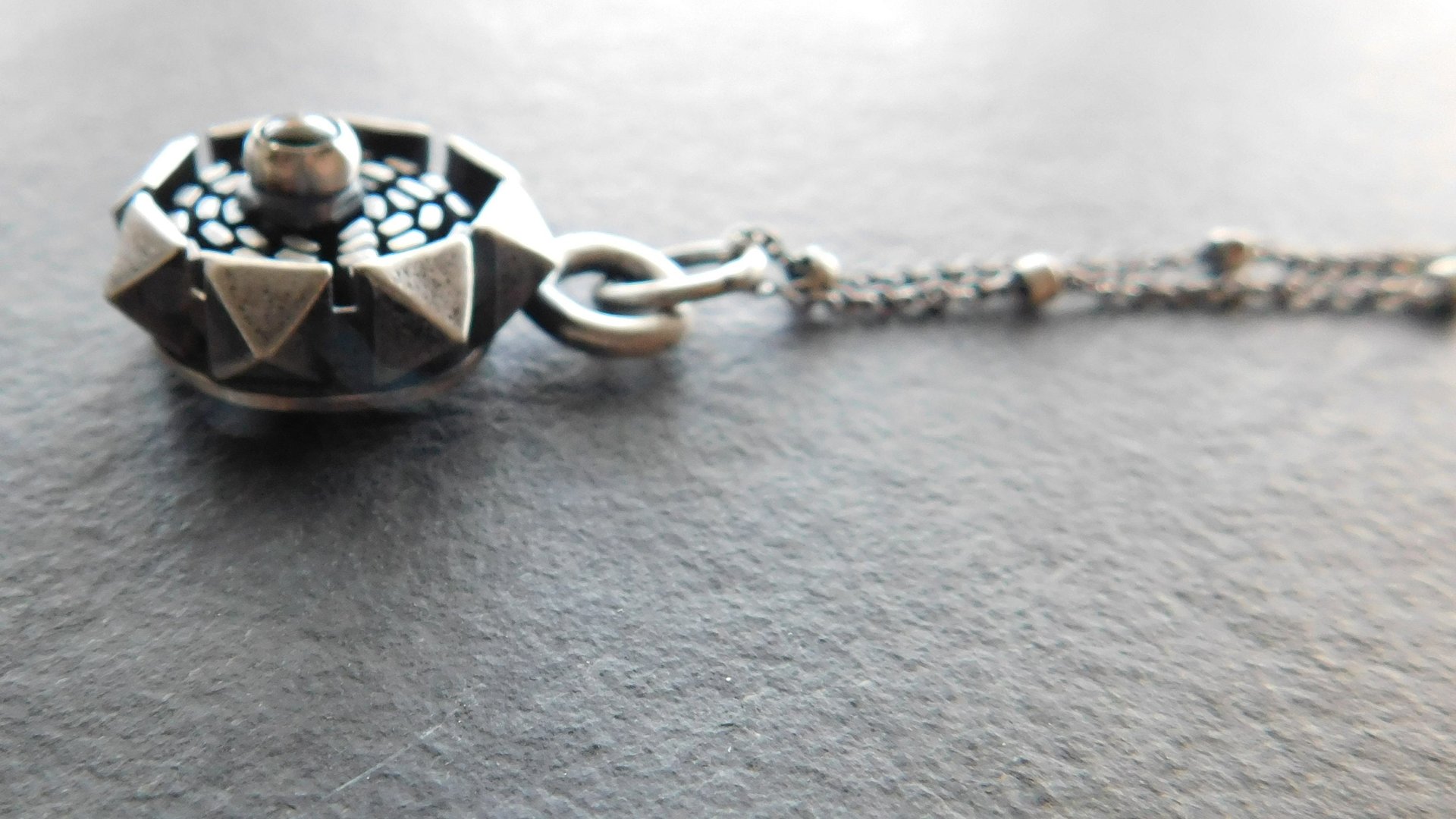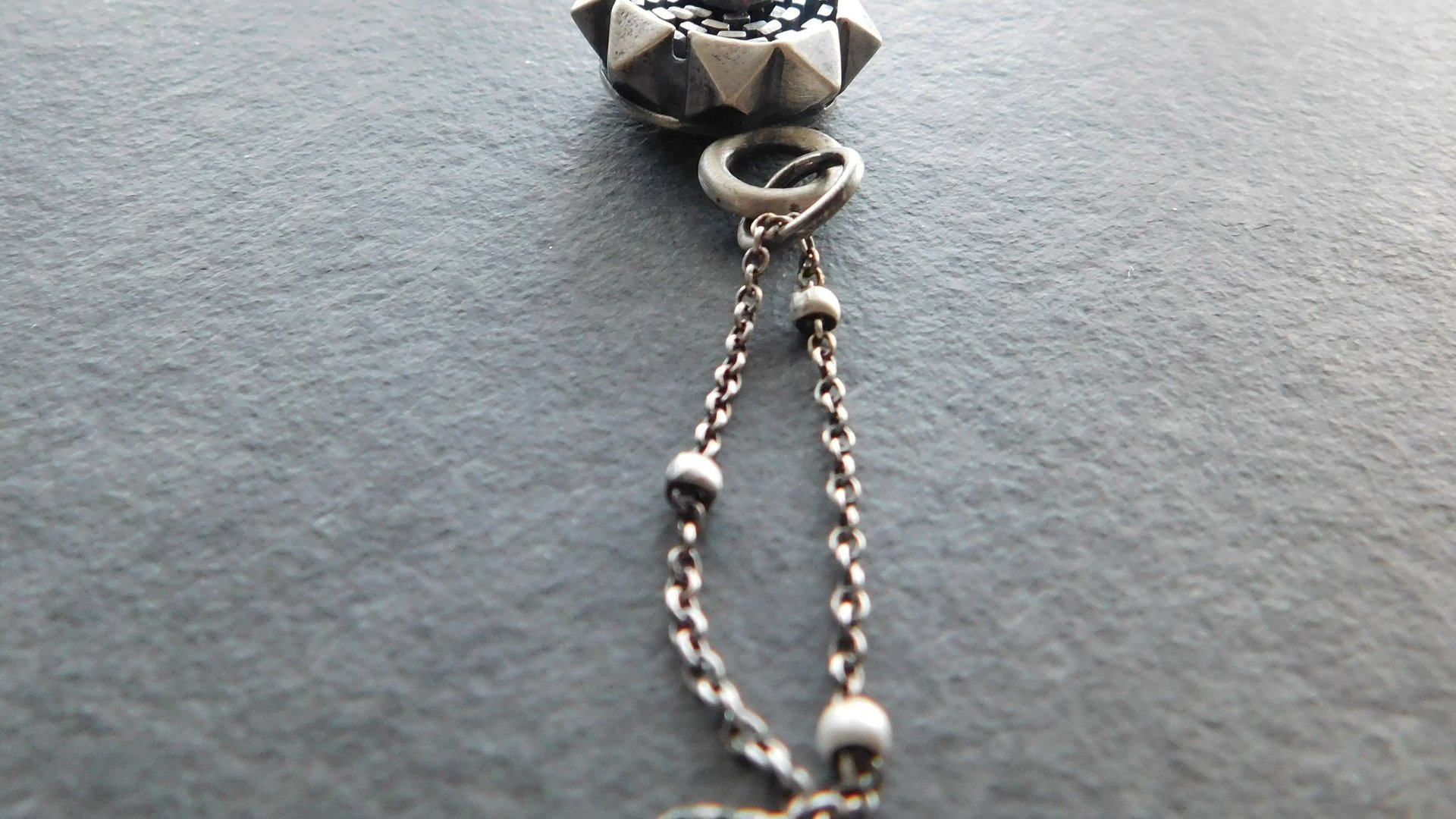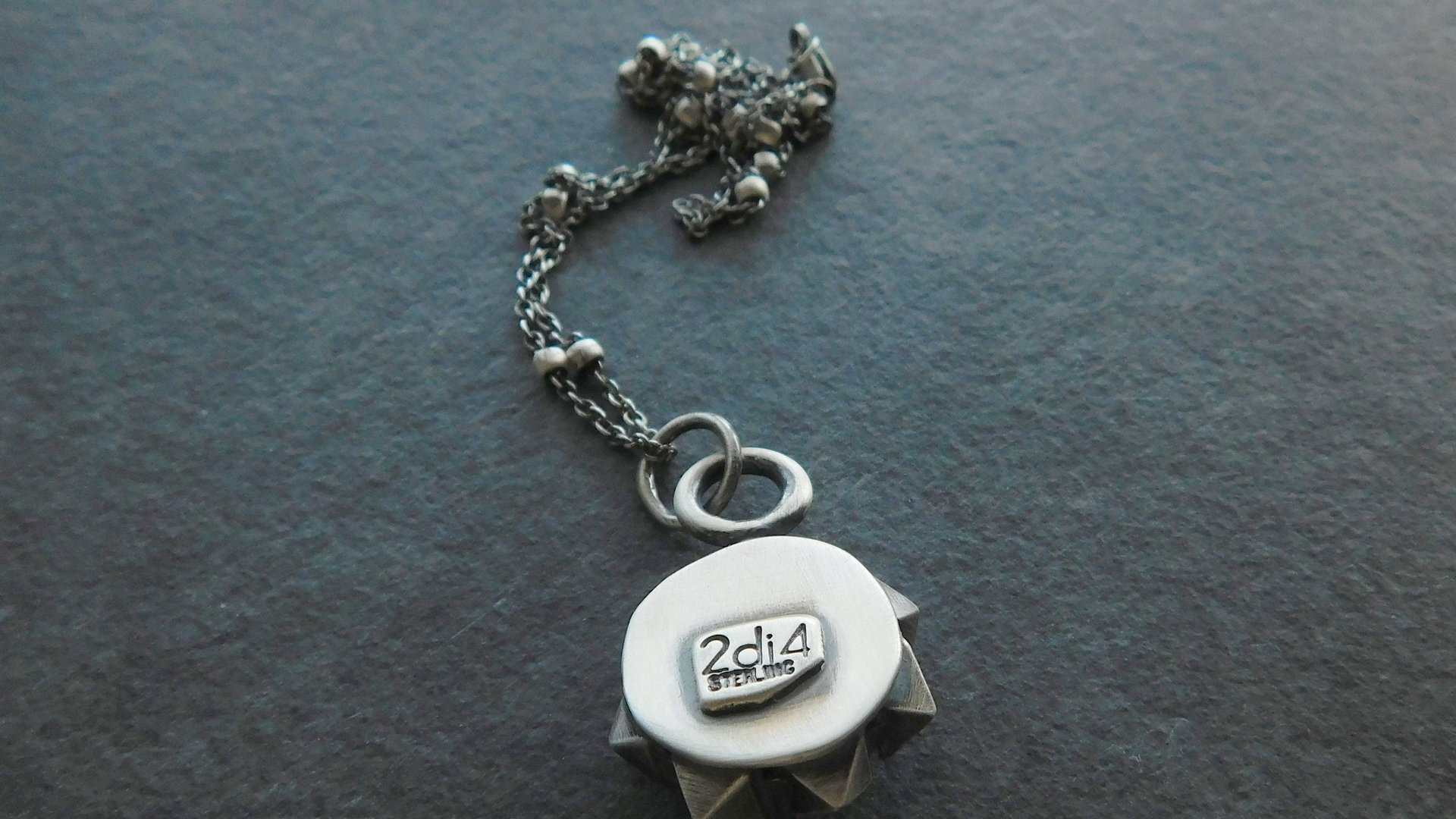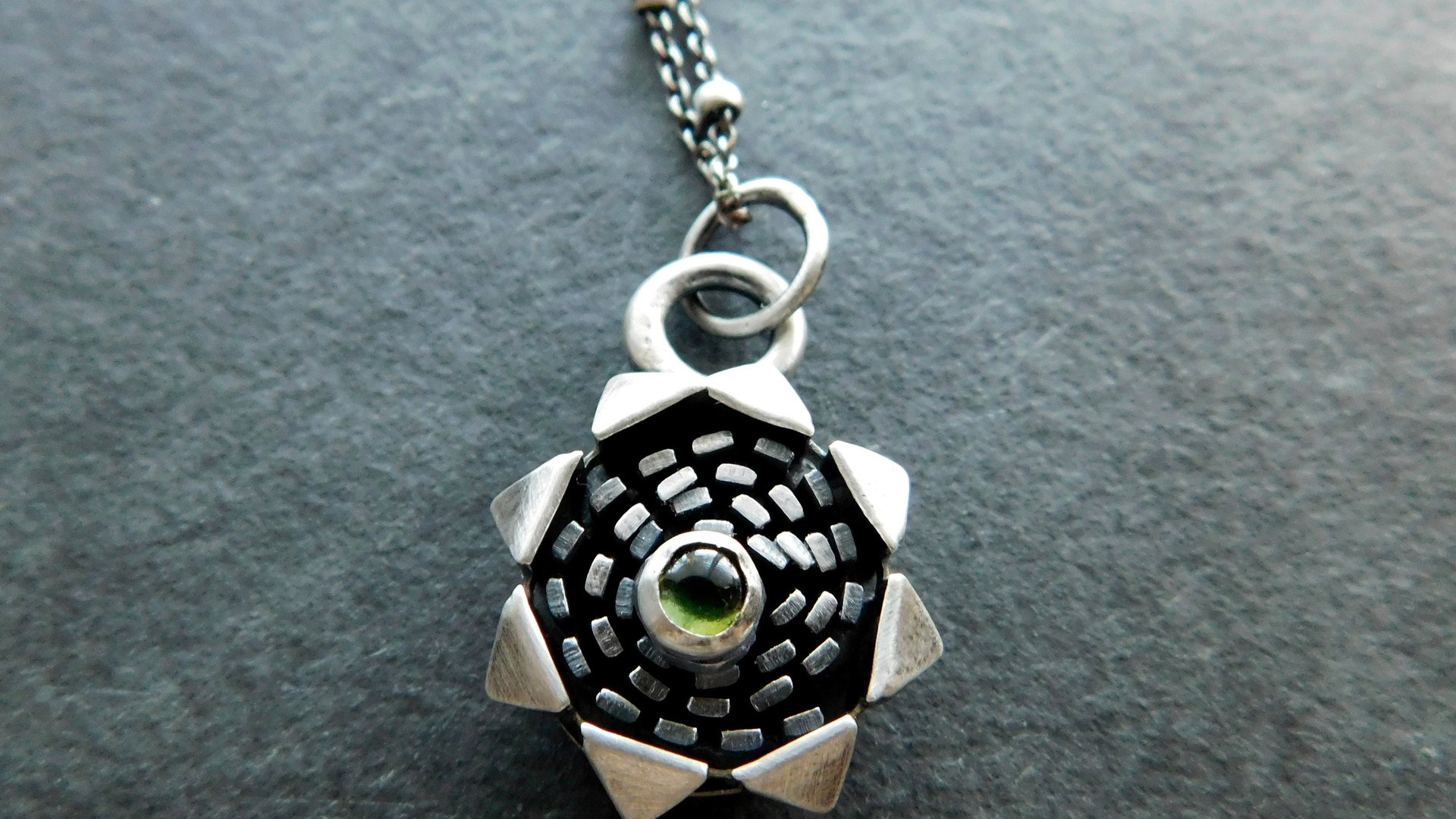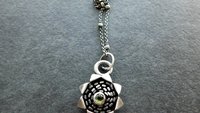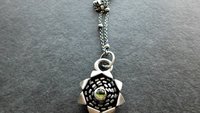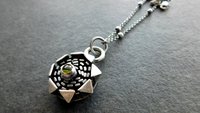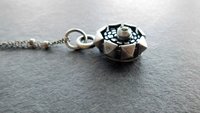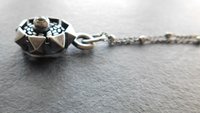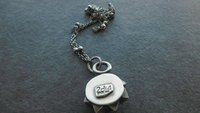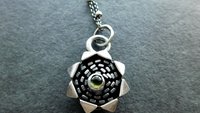 Green Tourmaline Ornate Sterling Silver Wire Studs Modernist Pendant Necklace
This pendant was hand fabricated from sterling silver sheet metal and ornate wire. I made a shadow box type of setting with sterling studded wire and filled with setting with more wire. I added a small, bright green tourmaline atop the wire. The tourmaline is bezel set in fine silver. The metal was oxidized. Hung from an oxidized sterling silver cable & bead chain.

The pendant is 1.38" in length, and .75" in width. The chain is 18" in length and 1.55 mm in width (beads are 2.7 mm).