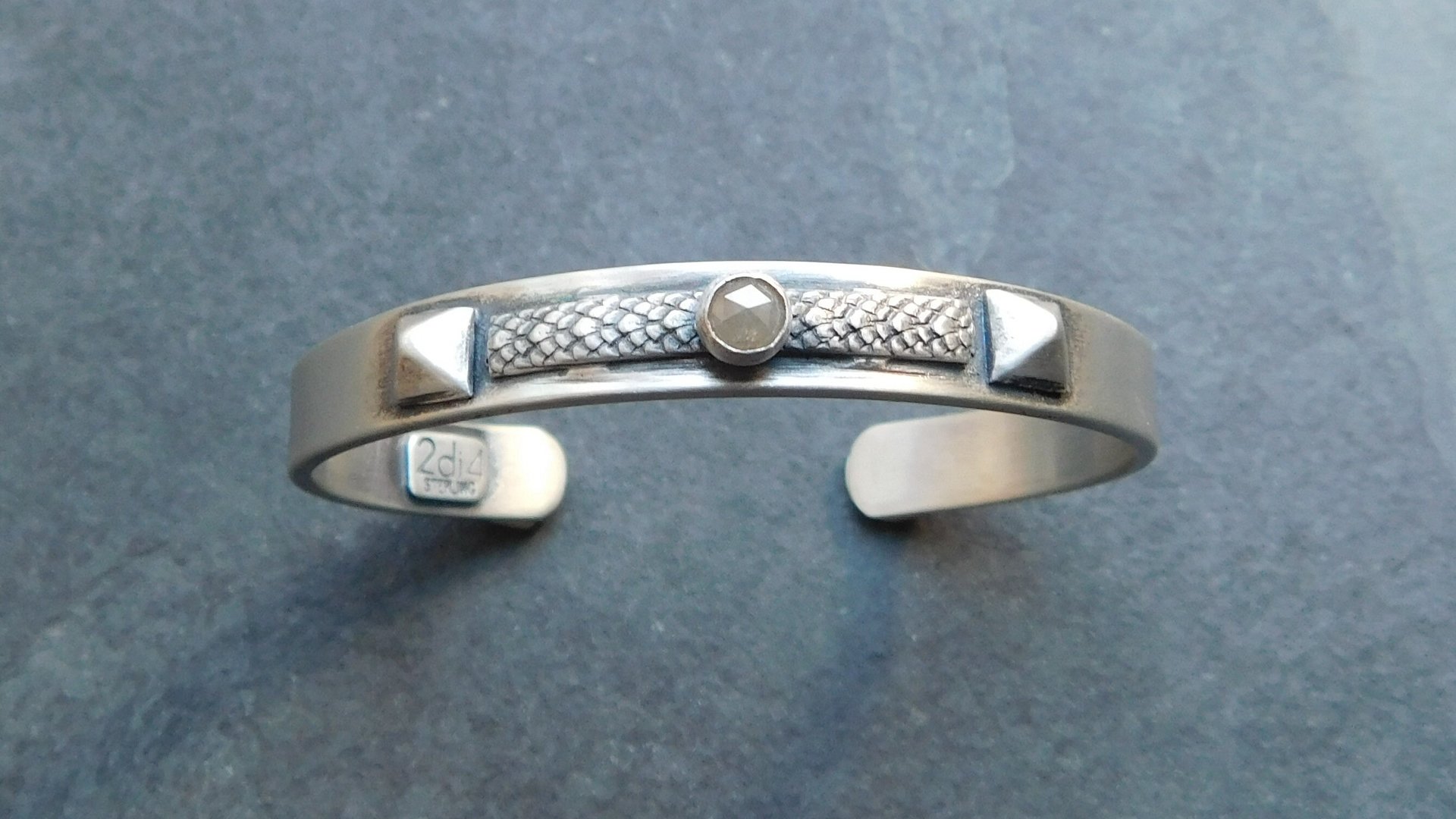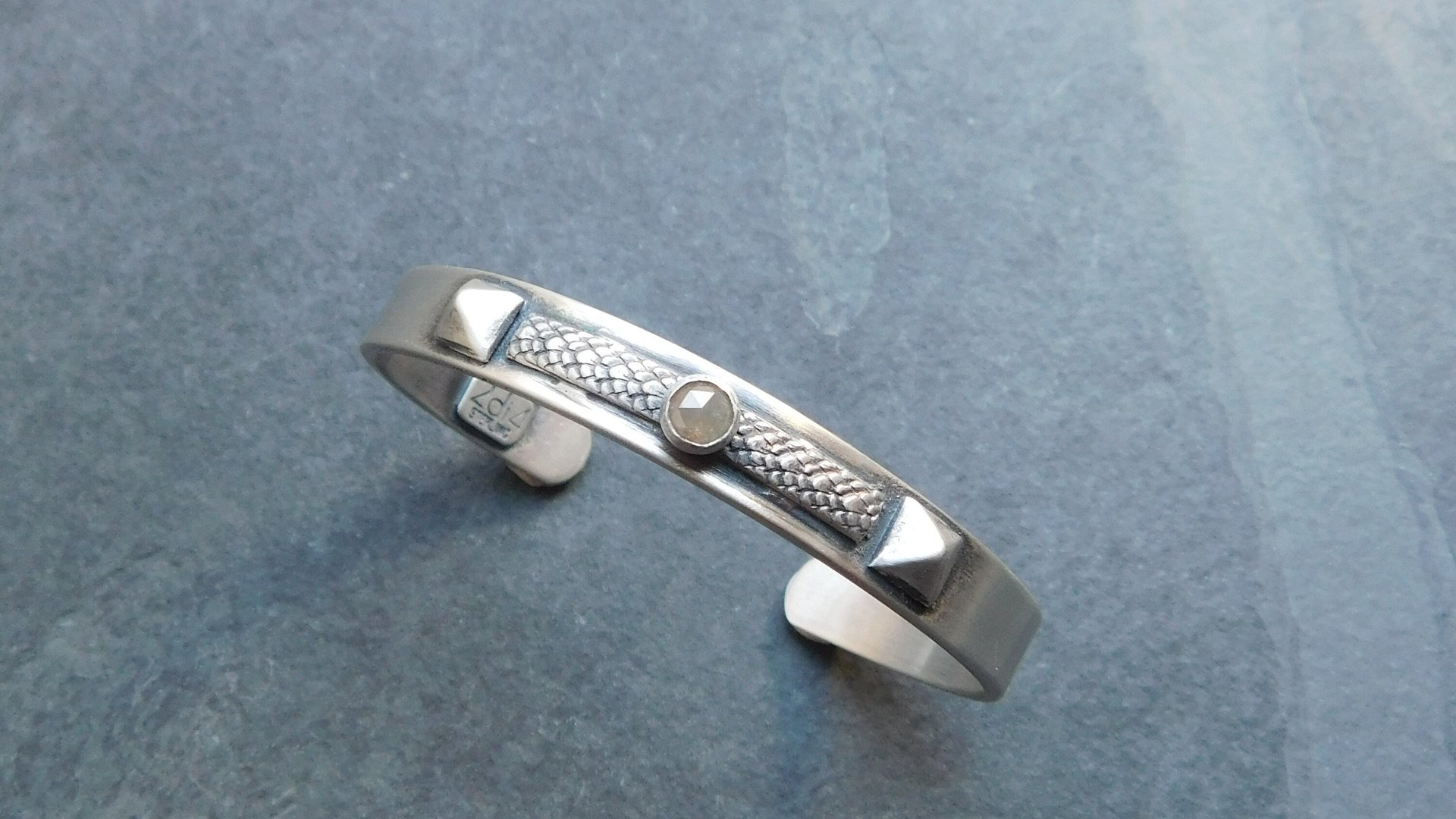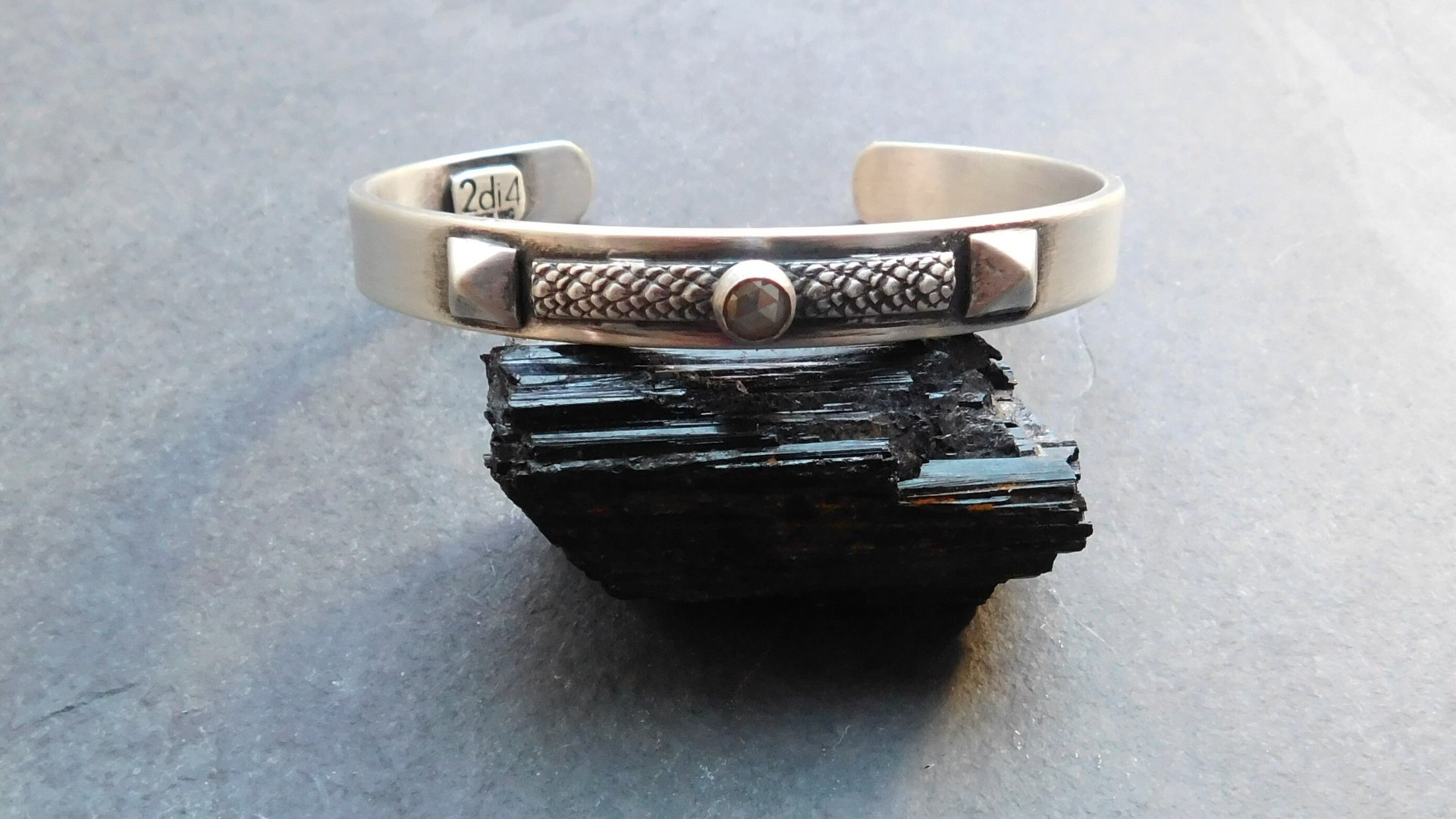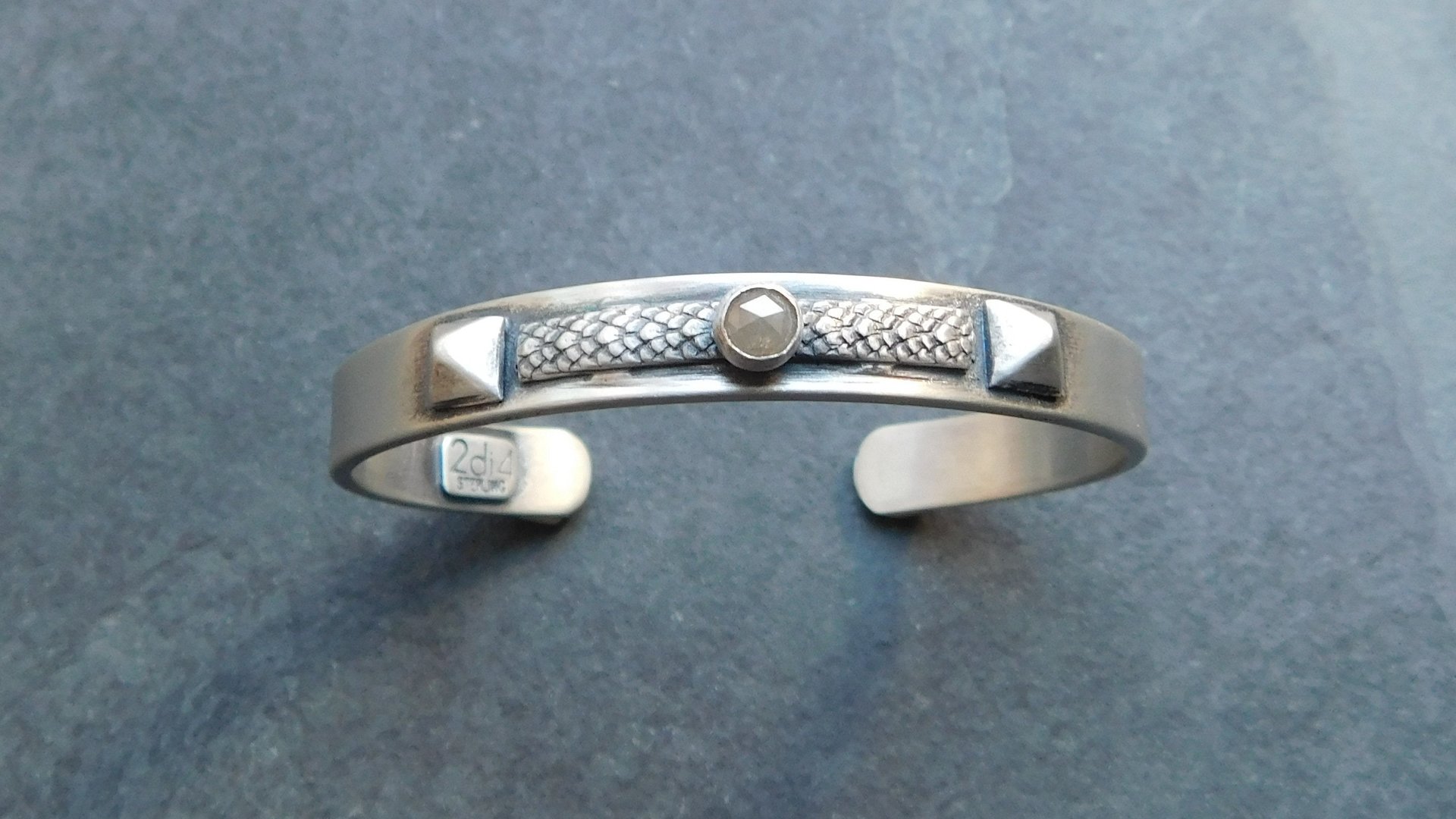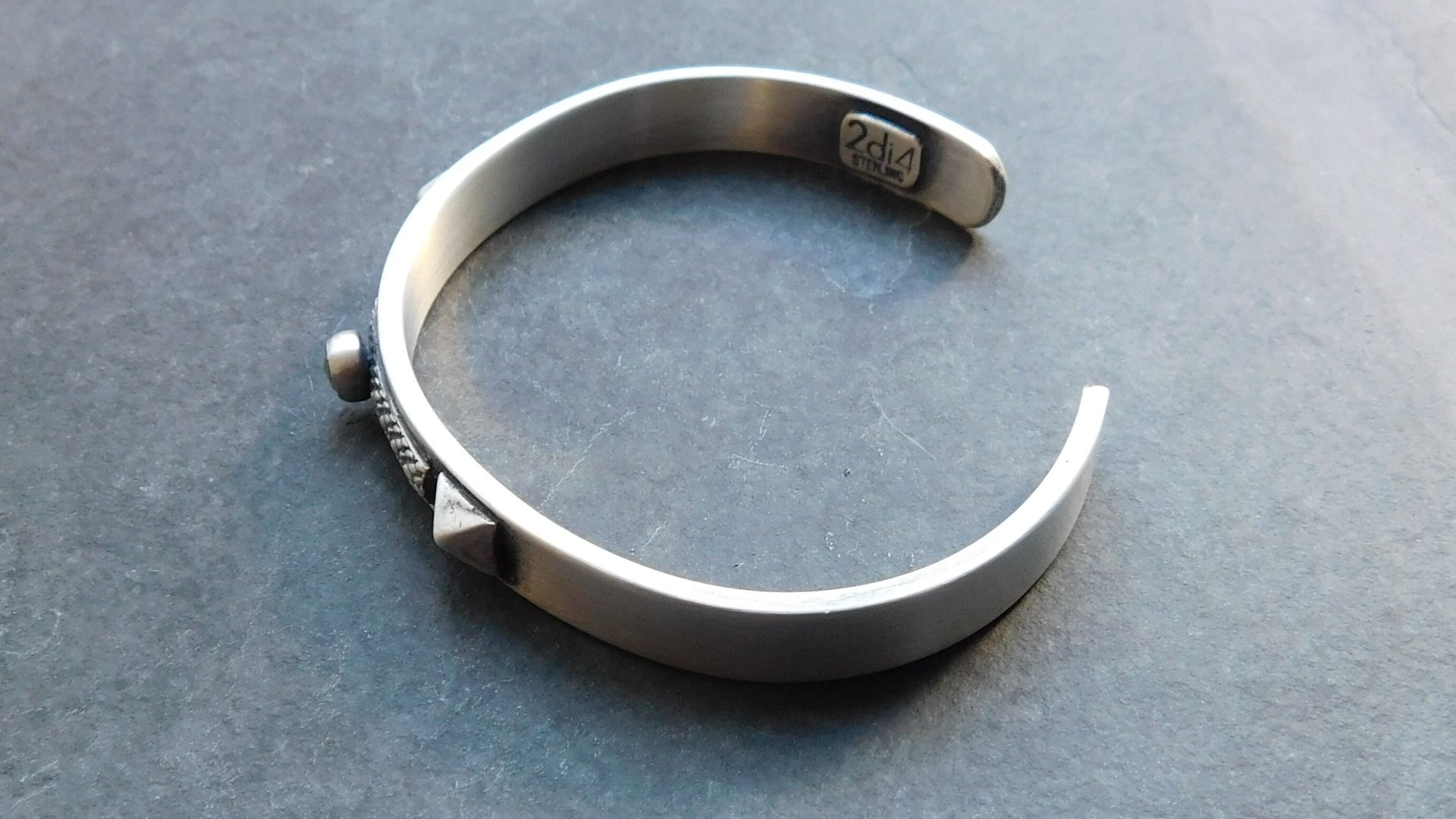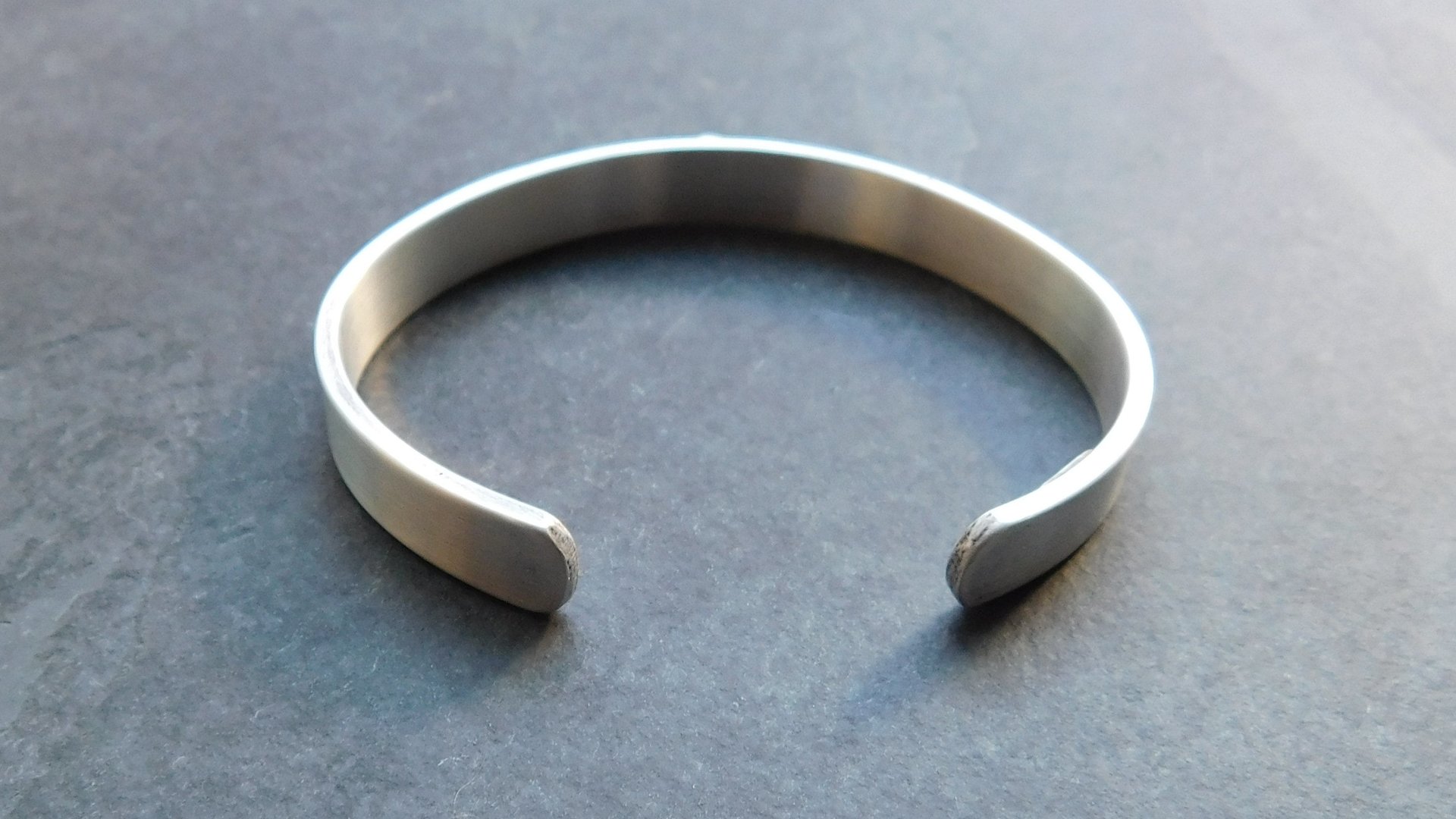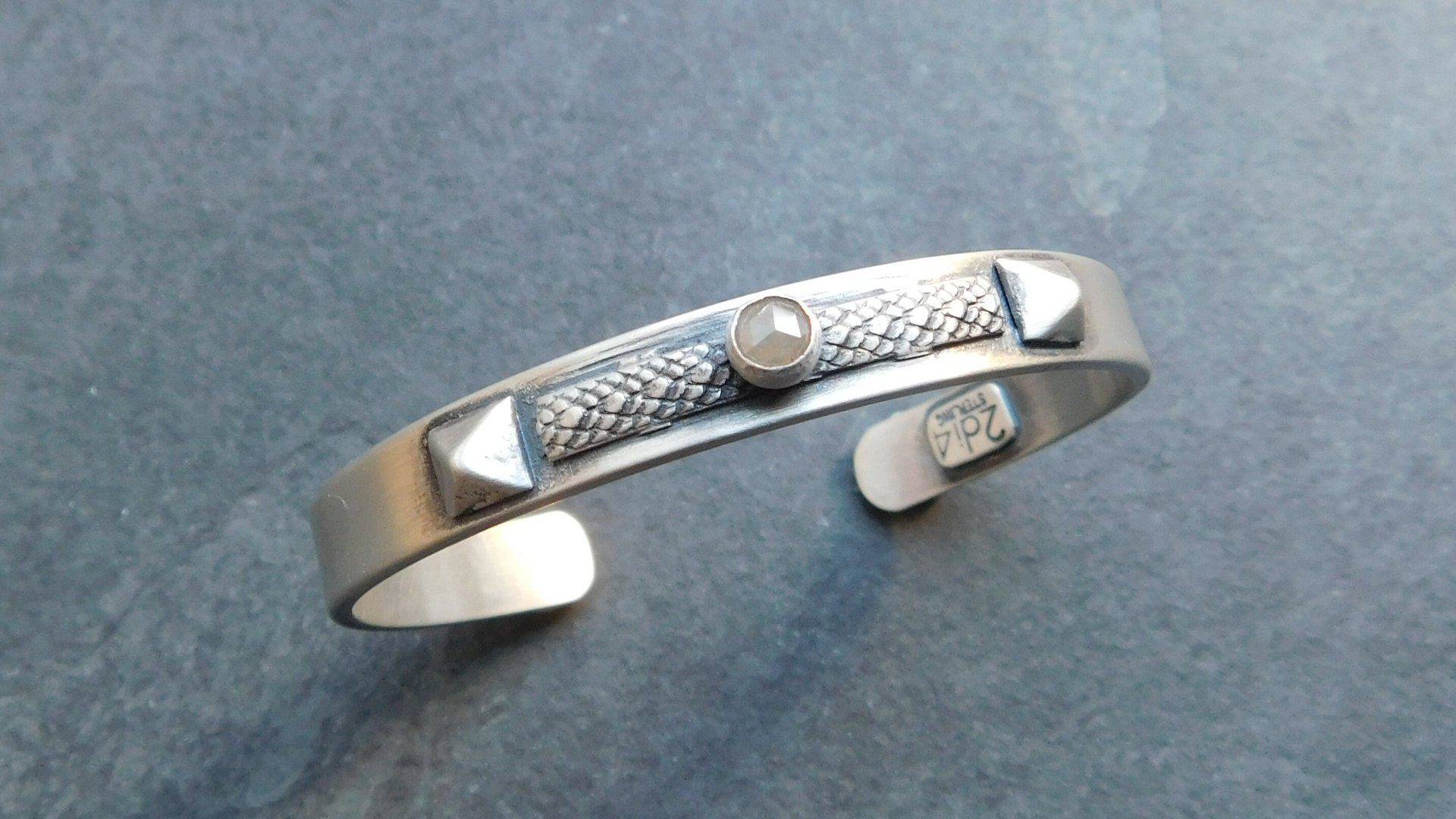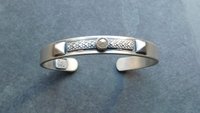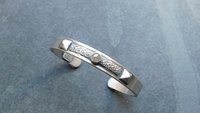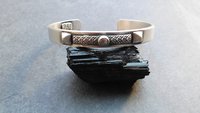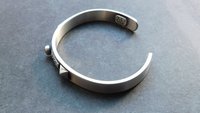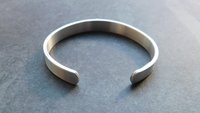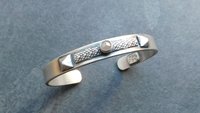 Champagne Diamond Sterling Silver Industrial Cuff, Snakeskin Wire Metal Stud Colored Diamond Bracelet
This cuff was hand fabricated from heavy gauge sterling silver rectangular wire. Accented with a strip of sterling snakeskin patterned wire and 2 sterling studs. Features a rosecut (faceted) champagne diamond, bezel set in fine silver. The metal was oxidized.

The cuff is 2 3/8" in diameter, 3/8" in width, with a 1" opening. Will fit a size medium-small wrist. The diamond is 4.5 mm.