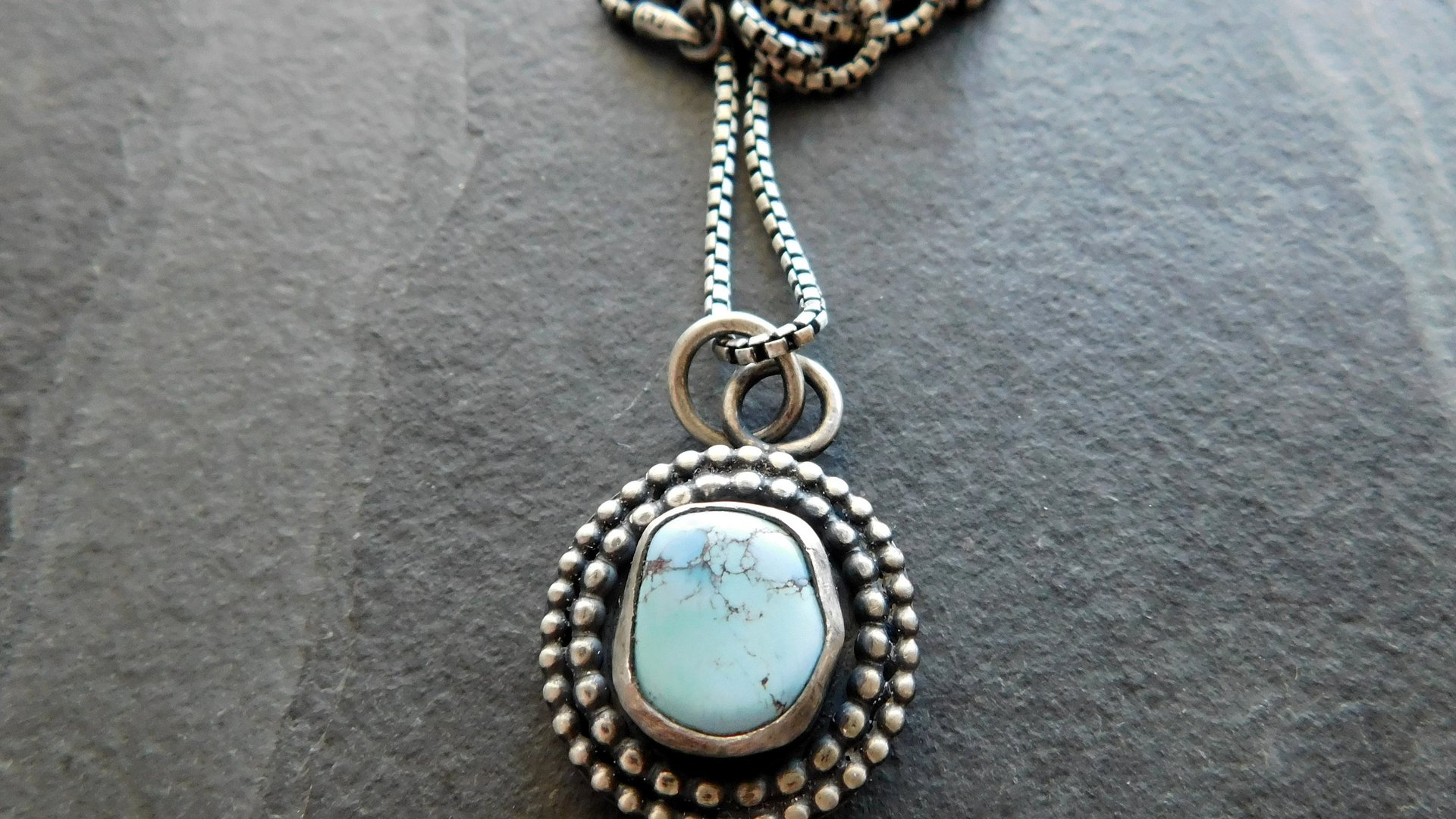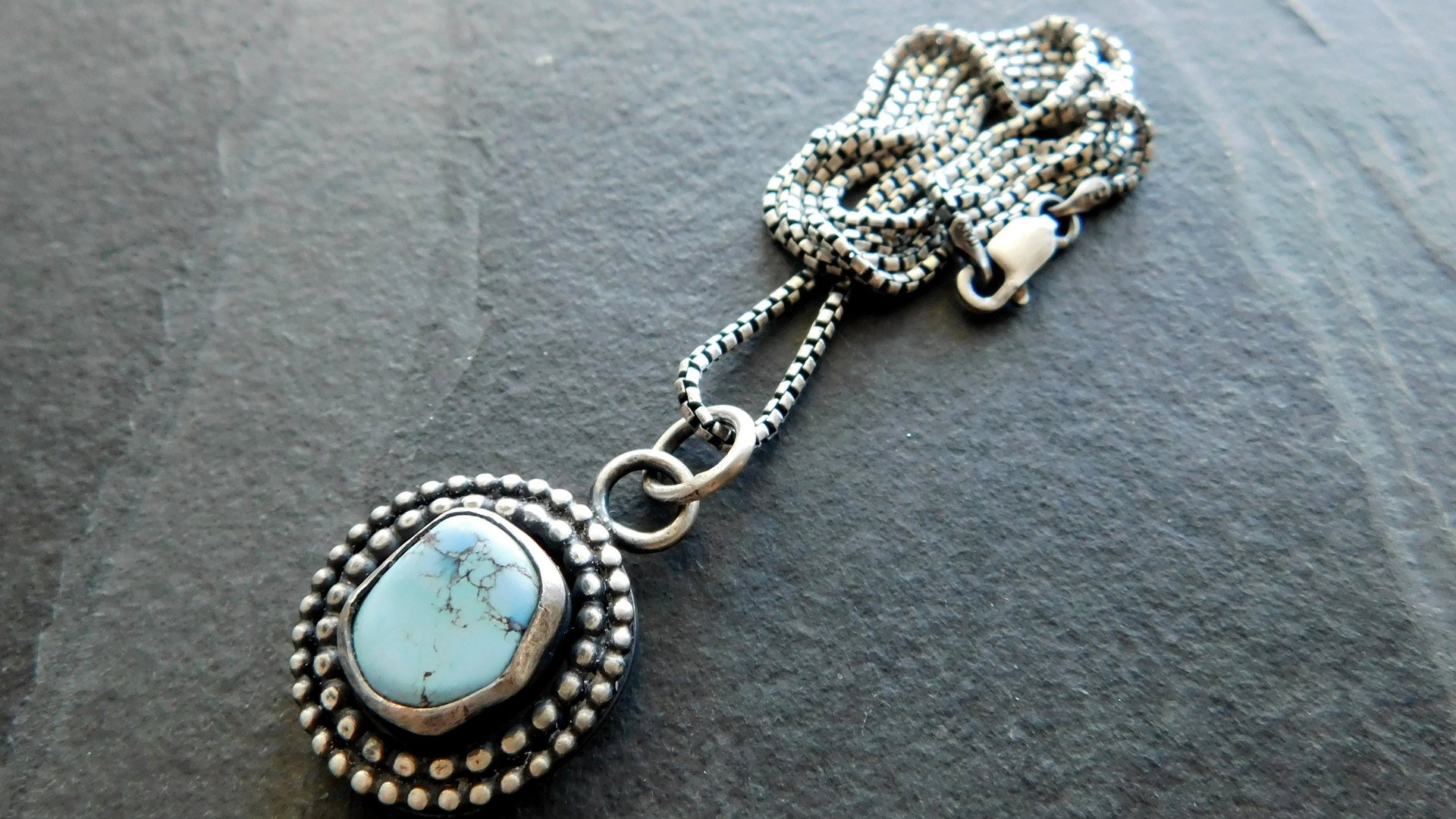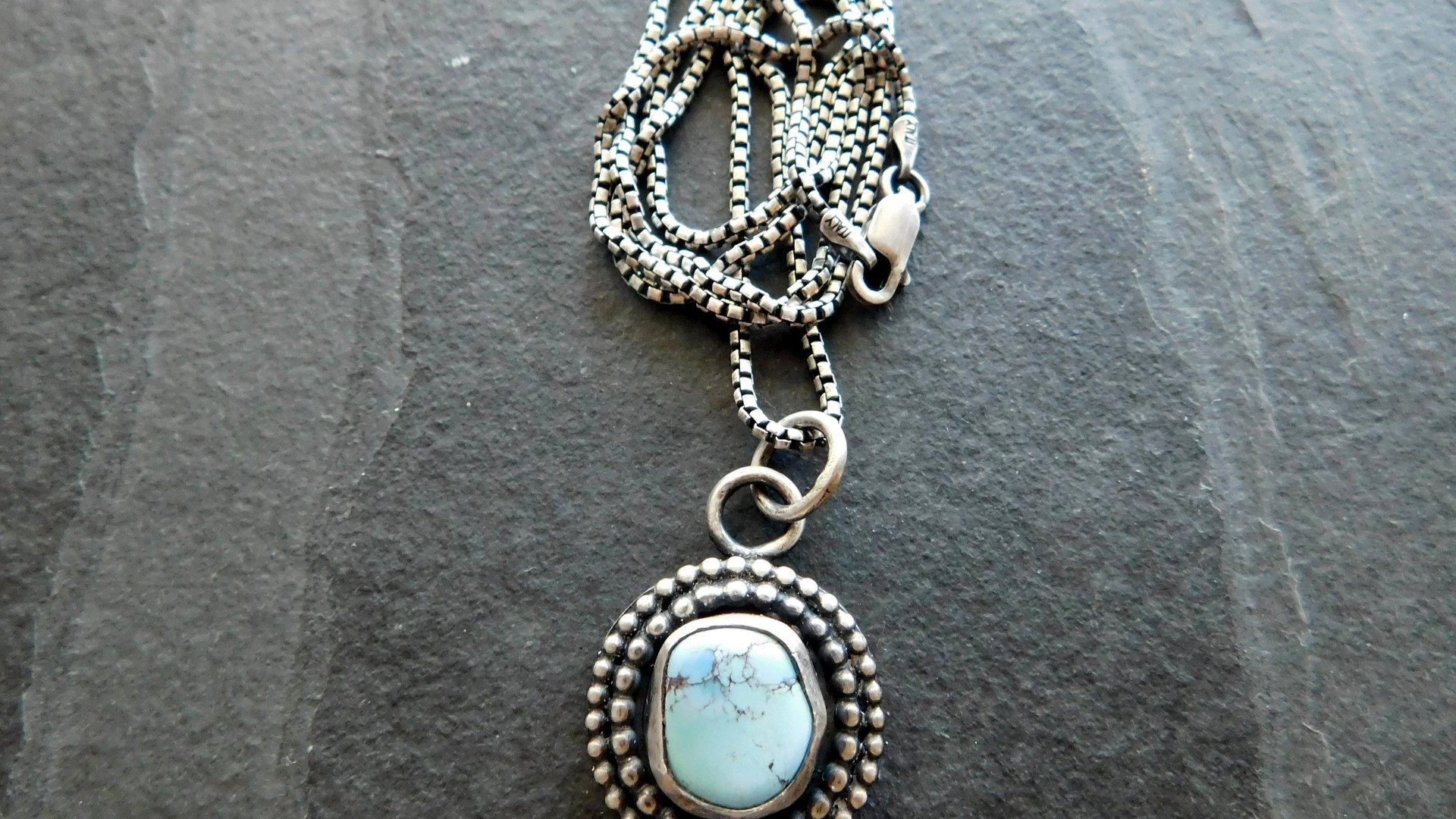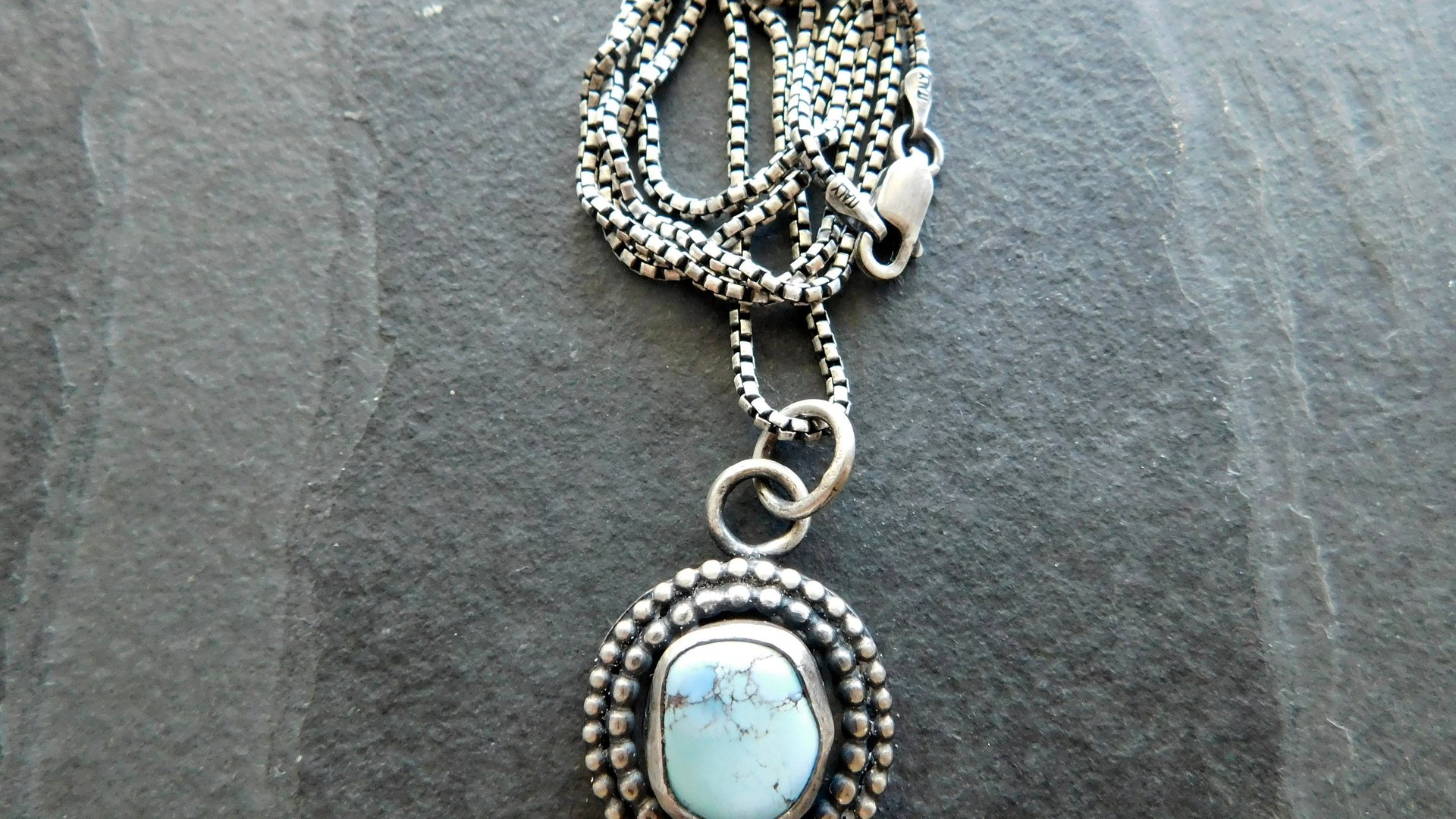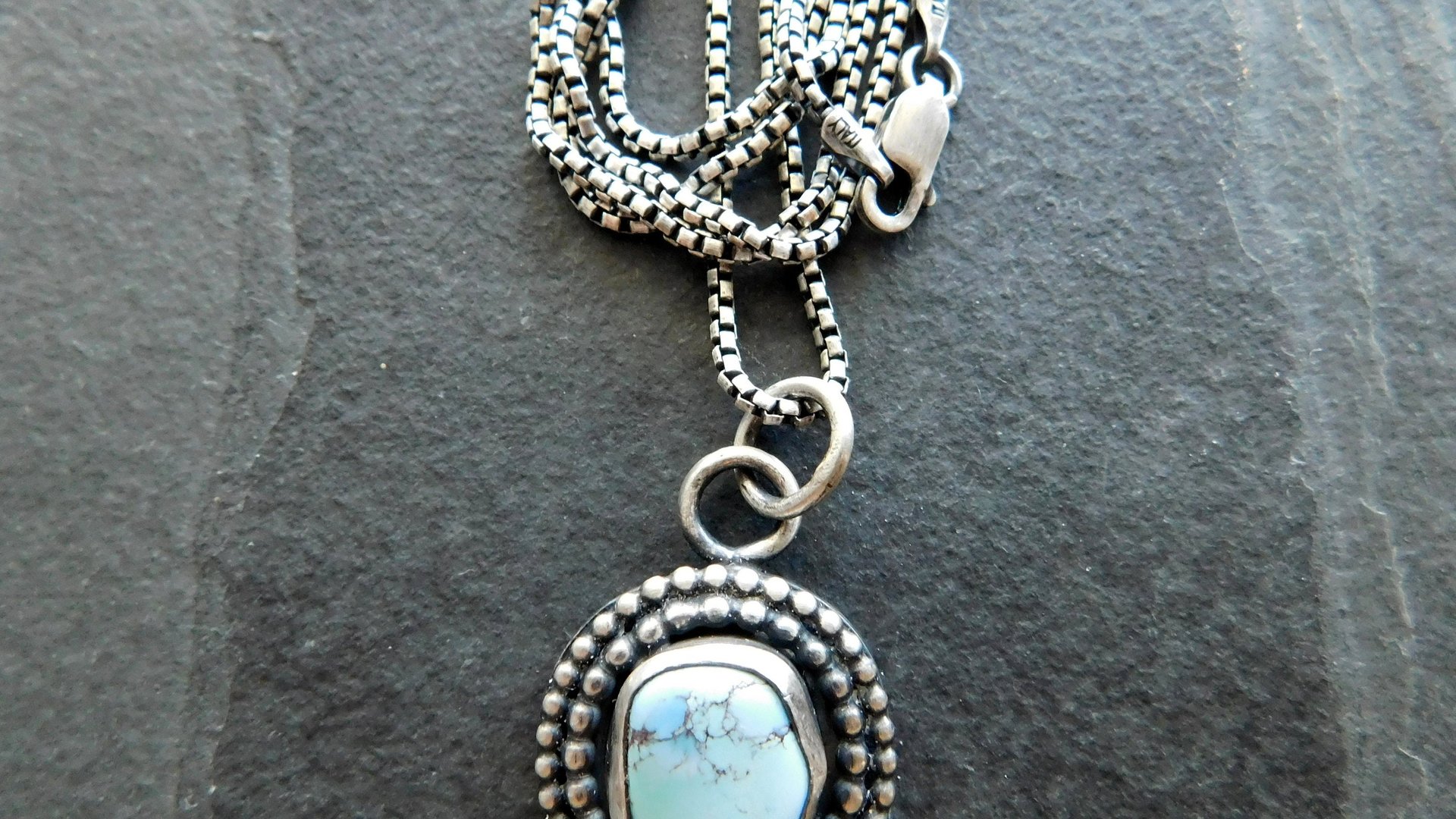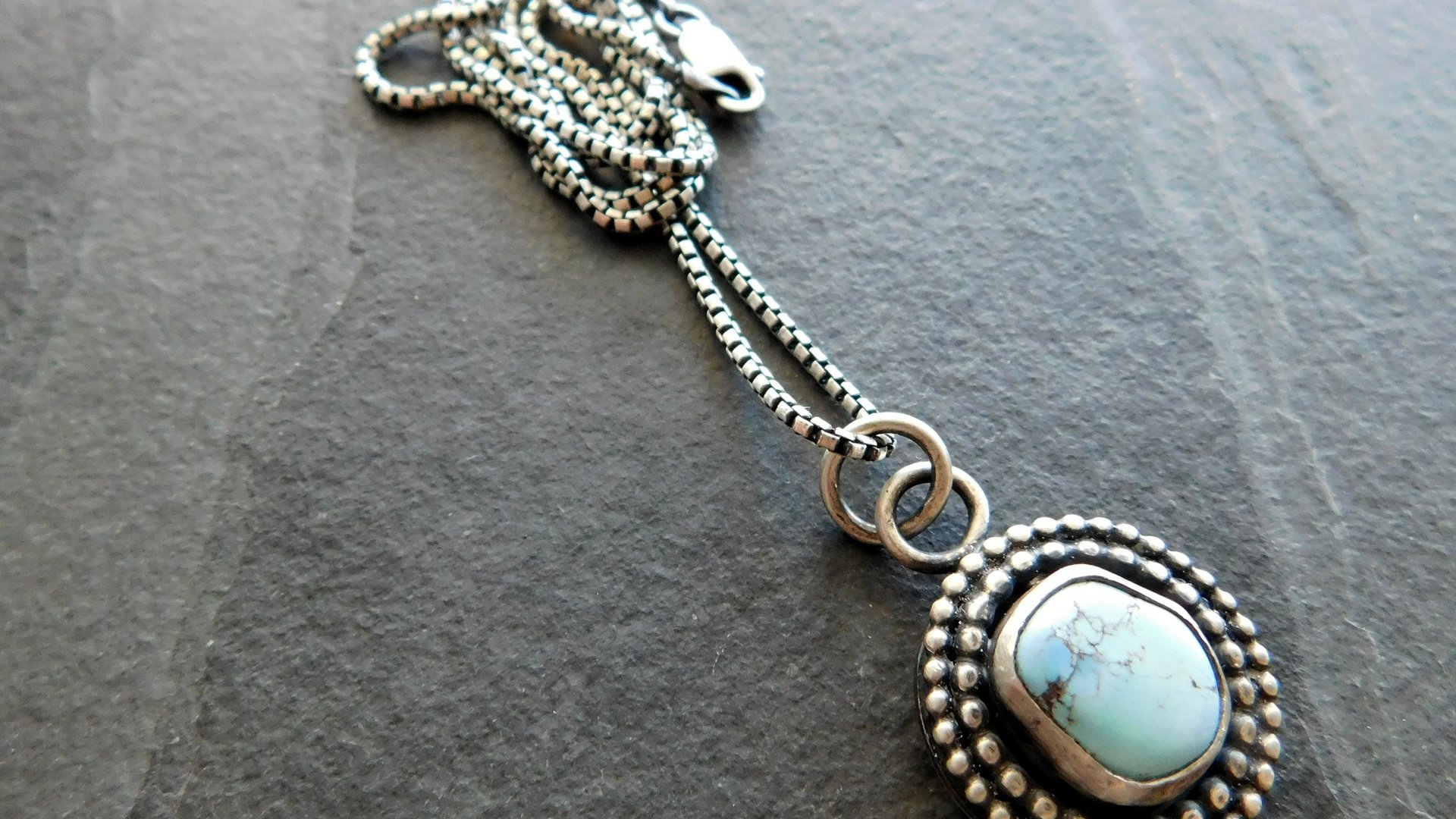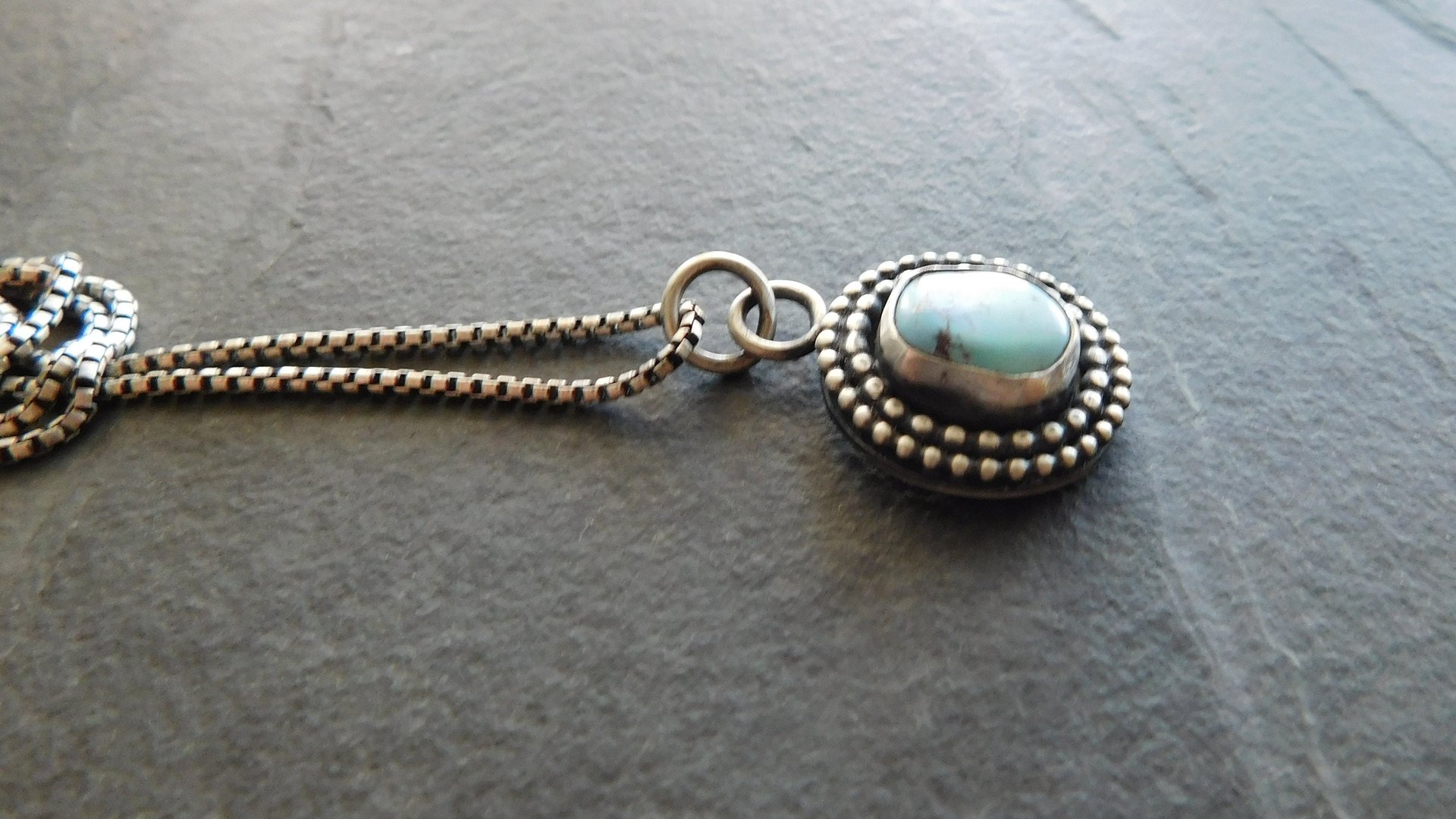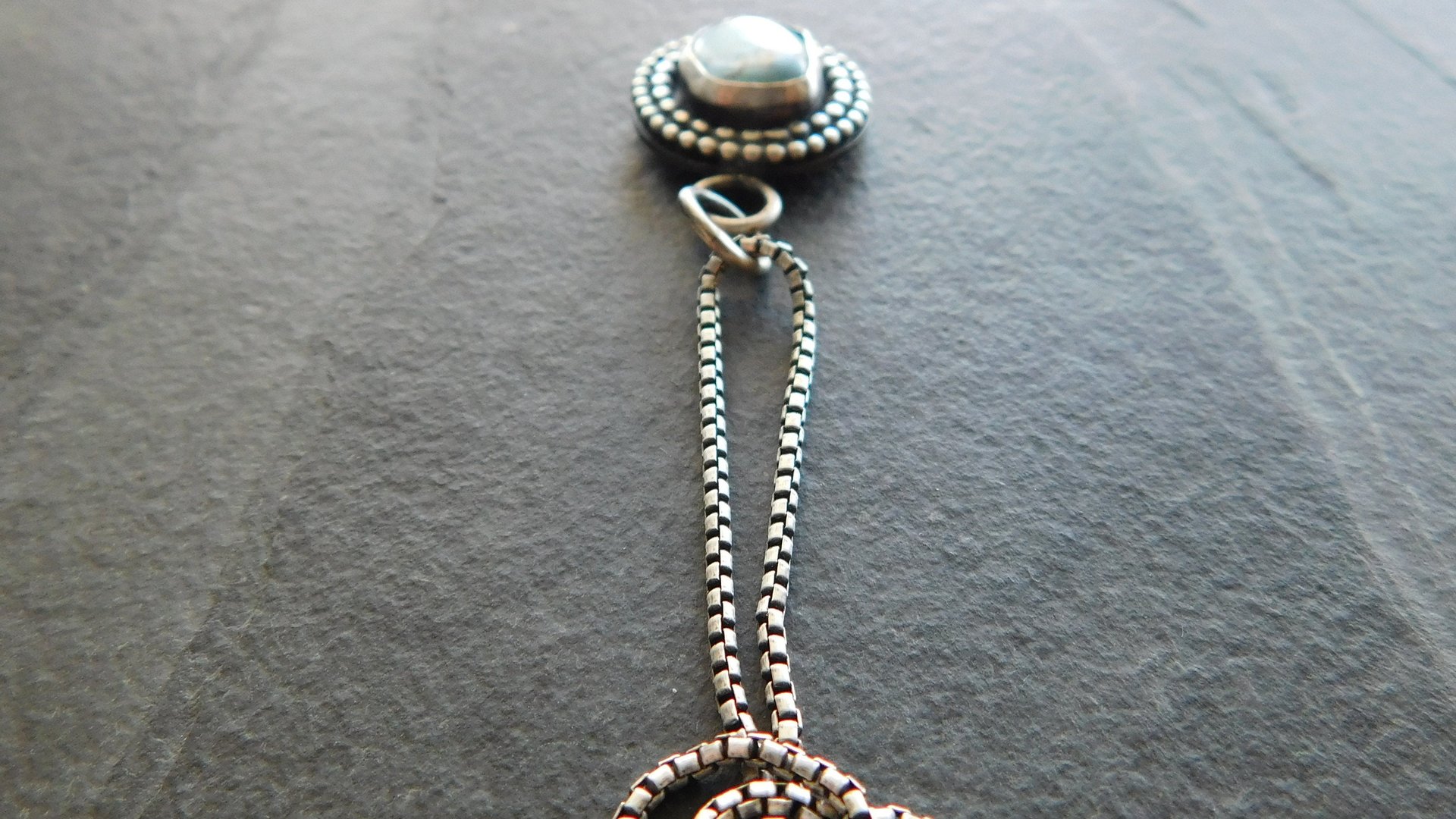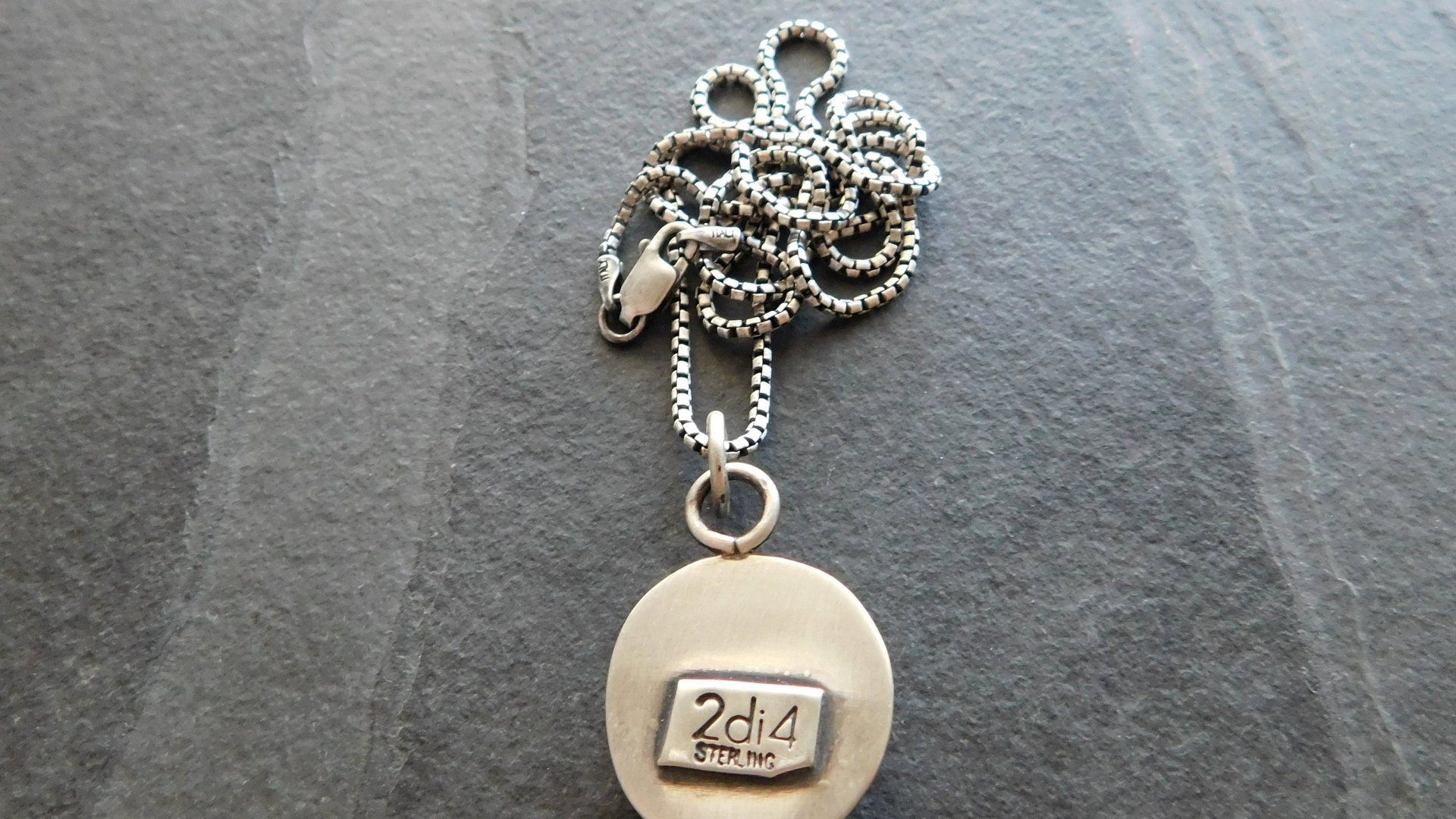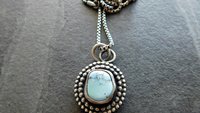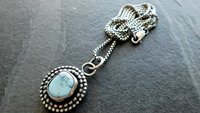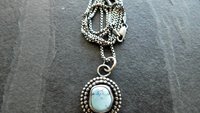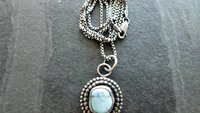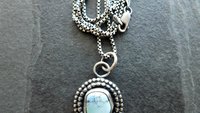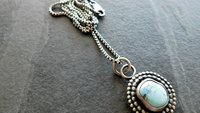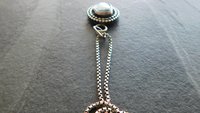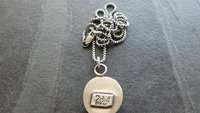 Kazakhstan Golden Hill Lavender Turquoise Nugget Sterling Silver Pendant Necklace
This pendant was hand fabricated from sterling silver sheet metal. It features a turquoise nugget from the Golden Hill mine in Kazakhstan. It's an unusual color of turquoise, and nicknamed lavender turquoise because it often has shades of lavender blue in the stone. This stone is a natural nugget, polished, but otherwise untreated. It's not an ideal shape to bezel set, as it doesn't sit flat, and has uneven edges. I managed to get a very tight fit, with minimal movement, if any. Set in fine silver. Two rows of graduated size bead wire trim were added to the setting. The metal was oxidized. Hung from an oxidized sterling silver rounded box chain.

The pendant is .75" in width and 1.25" in length. The chain is 20" in length and 1.55 mm in width.