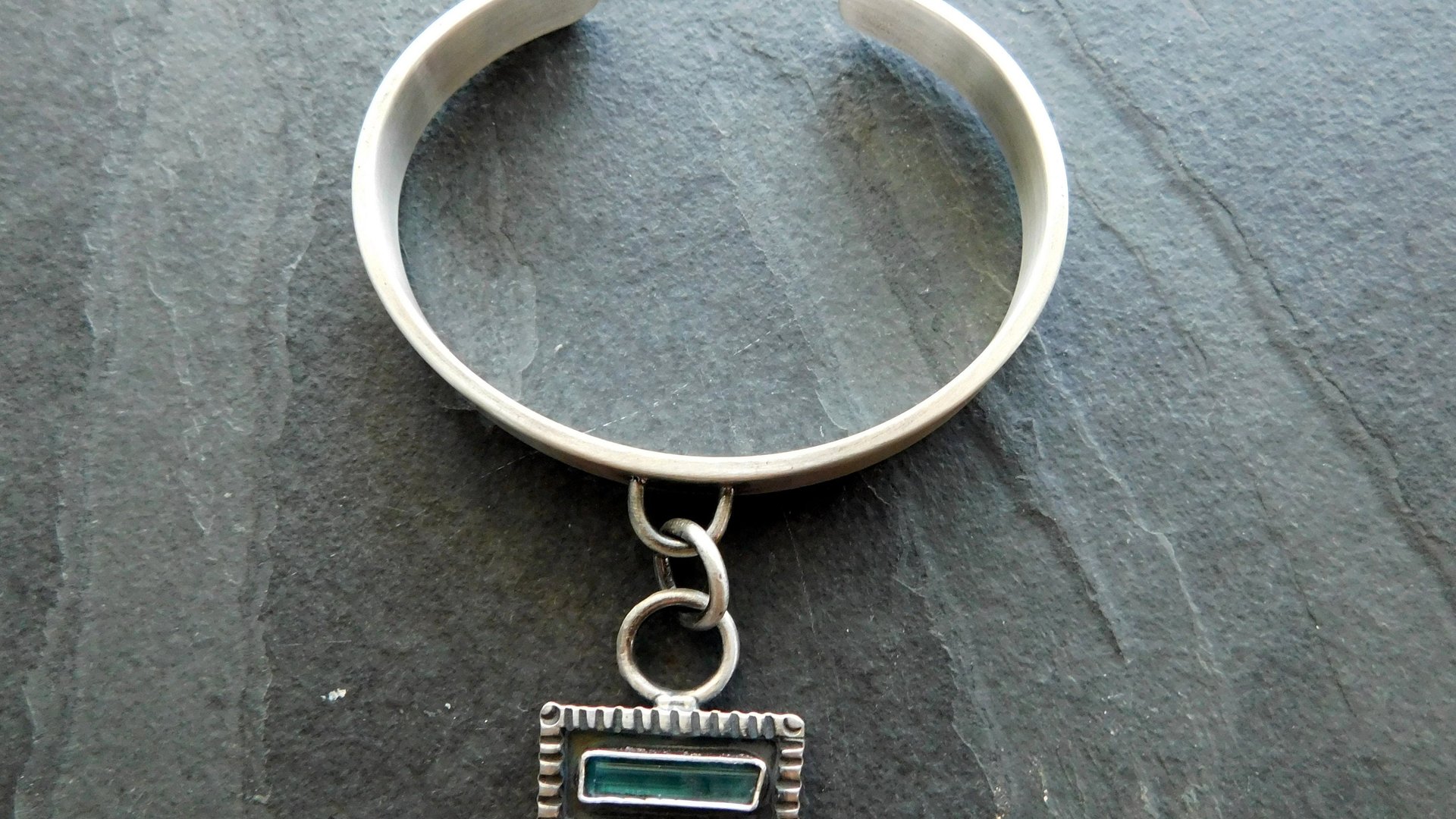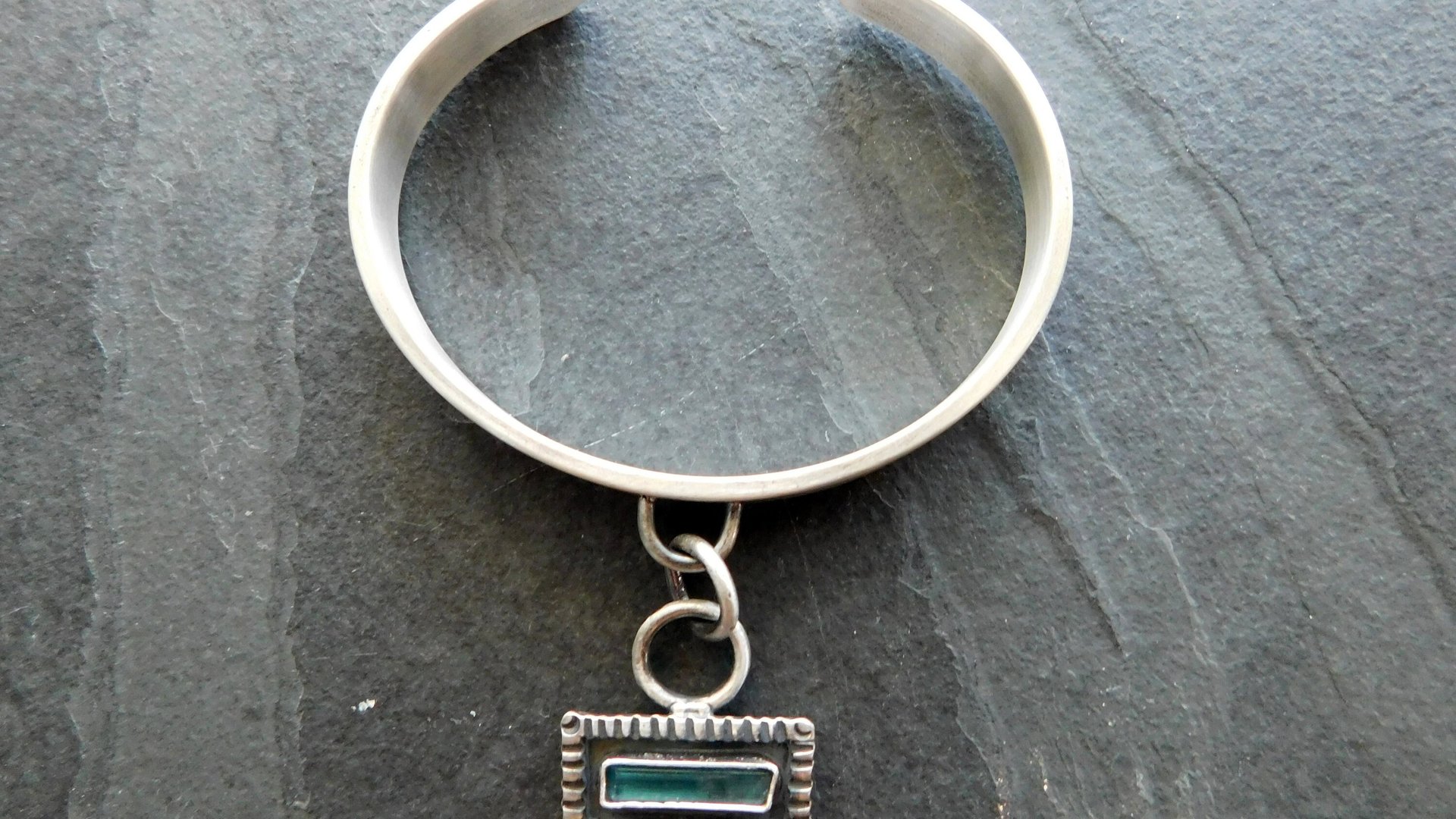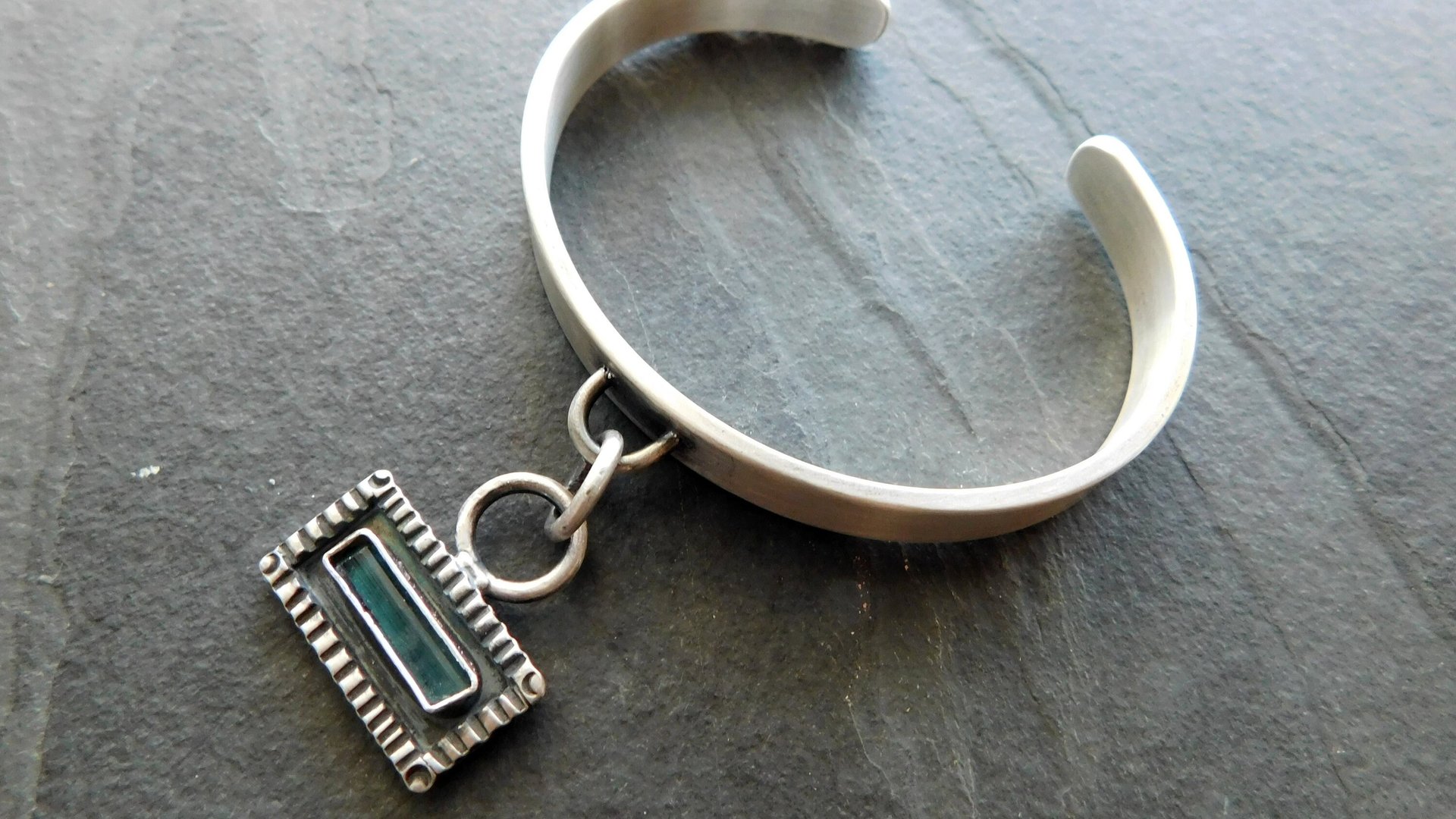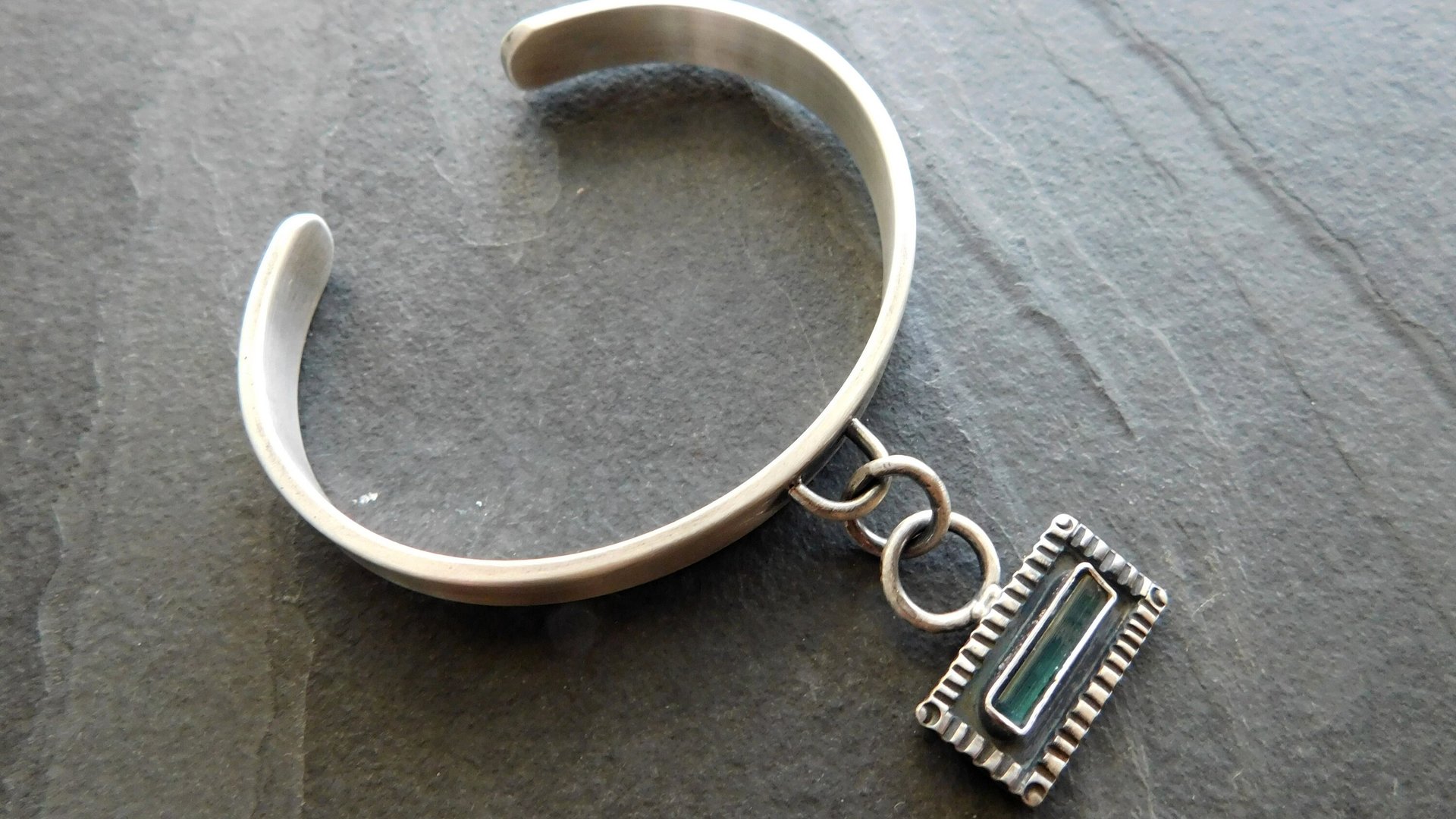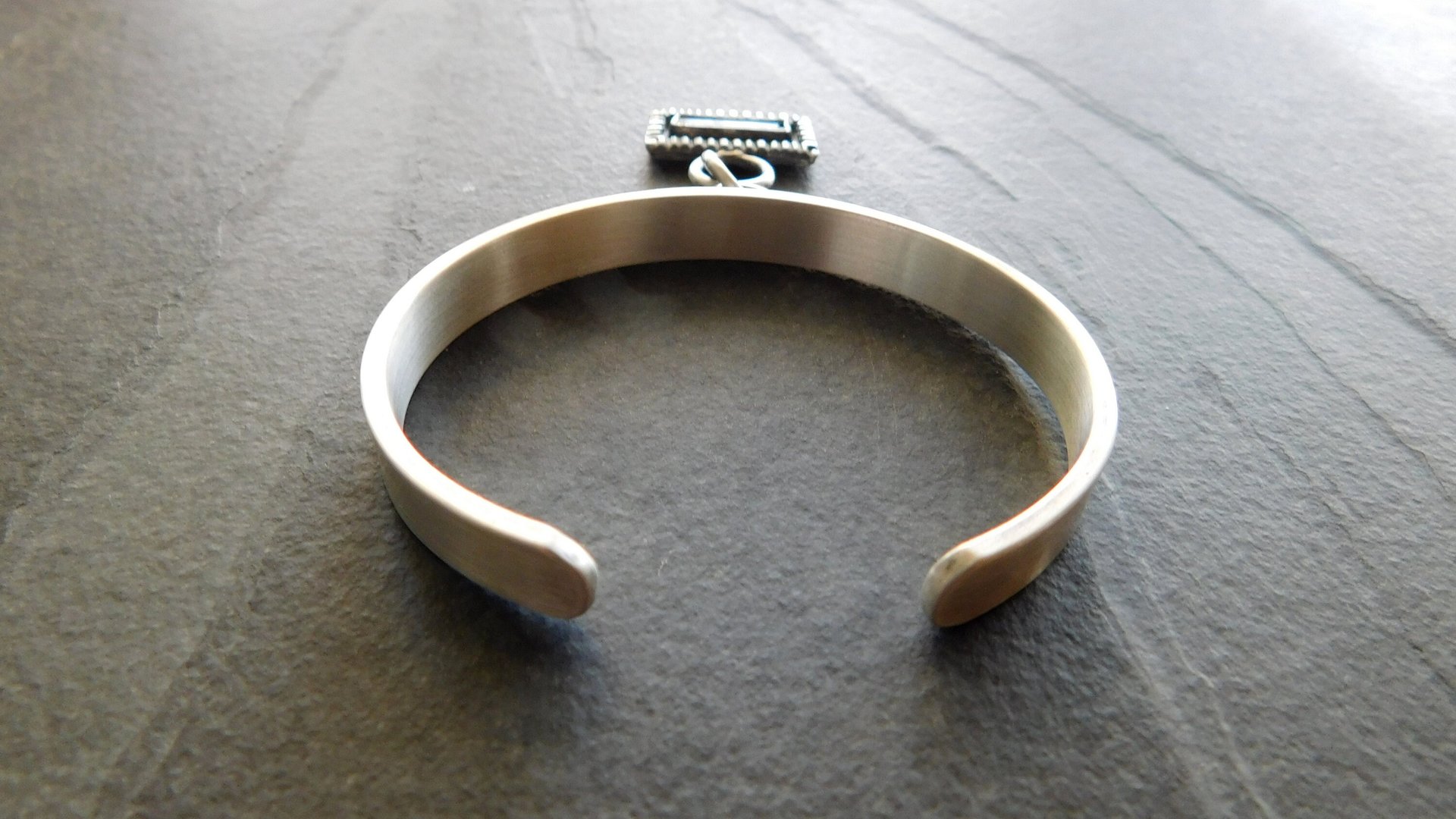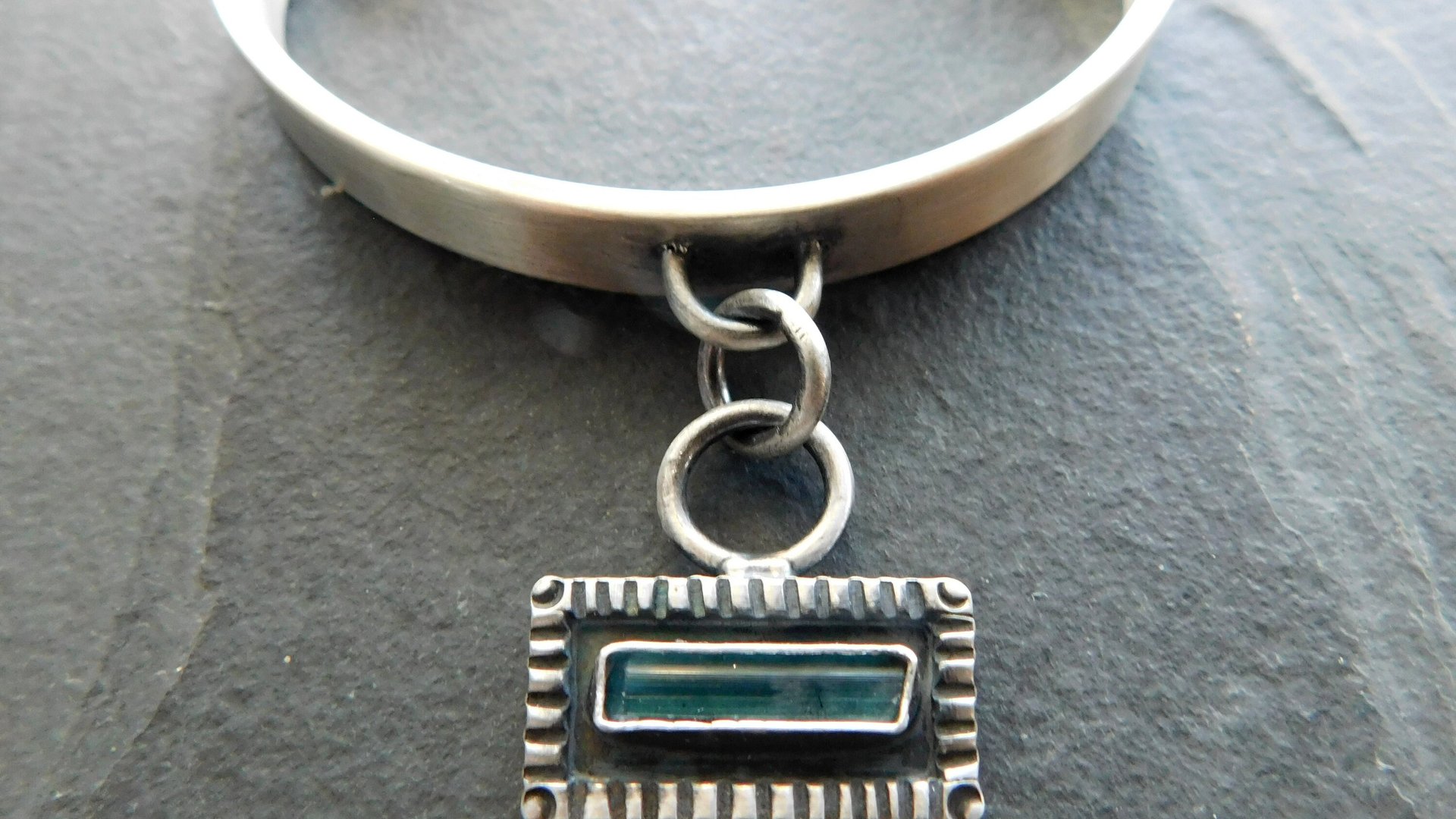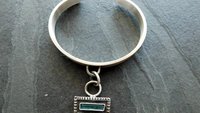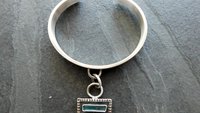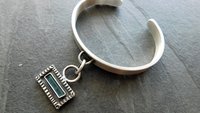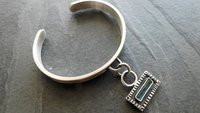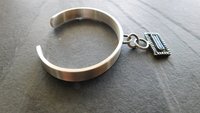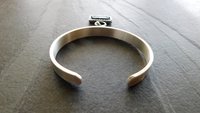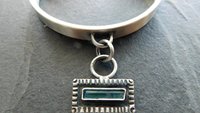 Indicolite Tourmaline Raw Mineral Dangle Charm Sterling Silver Cuff Bracelet
This cuff was hand fabricated from heavy gauge Sterling Silver wire and sheet metal. I added an Indicolite tourmaline raw mineral dangle "charm". The indicolite tourmaline is bezel set in fine silver. A wire border was added for a shadow box type setting and the wire was hand stamped. The metal was oxidized.

The cuff is 2 3/8" in diameter, and the wire is 3/8" in width. The tourmaline charm hangs 1" from the loop on the cuff bracelet.